When Arrow Will Finally Explore The Lazarus Pit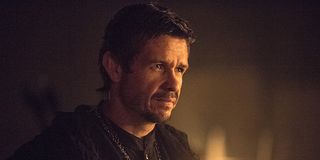 When Oliver was stabbed and kicked off a cliff by Ra's al Ghul in the Arrow episode "The Climb," many fans speculated that he would be brought back to life by the Lazarus Pit, a pool of chemicals that can heal the sick and injured and even bring the recently-dead back to life. Instead, the show made it so Oliver's injuries were only near-fatal, and he nursed back to health by random herbs and bed rest. However, the show has already teased that the Pit exists in this world, and Arrow fans will learn about how it works in this Wednesday's episode.
Executive producer Marc Guggenheim revealed that the episode "The Offer," will be deeply exploring the mystical Lazarus Pit. The Pit was glimpsed in the episode before the hiatus, "Nanda Parbat," where Ra's was taking a quick dip in it before confronting the captured Malcolm Merlyn. Before the hiatus, Oliver was given a strange offer by the League of Assassins leader: to become the next Ra's al Ghul. "The Offer" will elaborate on what Ra's' proposal entails, and one of the clips from the preview shows Ra's dipping his freshly cut hand into the pool, so it can be assumed that Ra's is demonstrating its healing effects.
Guggenheim also told THR that much like how special abilities are a good fit for The Flash, the supernatural will fit well within Arrow. Said Guggenheim:
Arrow may have started out as a show grounded in reality, but it has moved well past that with the introduction of super-solider serums and superpowers. Giving fans the Lazarus Pit moves the show even closer to its comic book roots. In the comics, Ra's al Ghul has used the Lazarus Pit to stay alive for over 700 years, and it's been hinted several times that the Arrow Ra's is much older than he appears to be. In "The Climb," he mentioned that it's been 67 years since someone challenged him to a trial by combat, and in "Nanda Parbat" he told Merlyn a story of an illusionist he met in the 1800s.
For Oliver, being able to stay alive for centuries would be a nice bonus alongside being able to lead a force of warriors on a missions of justice across the world, though that's still no guarantee he'll accept Ra's' proposal. There's also the possibility that the Pit will be used on Arrow to bring deceased characters back to life, similar to what happened to Batman's sidekick Jason Todd in the New 52. Perhaps the Canary Sara Lance is due for a revival?
Arrow airs Wednesdays at 8/7c on the CW.
Your Daily Blend of Entertainment News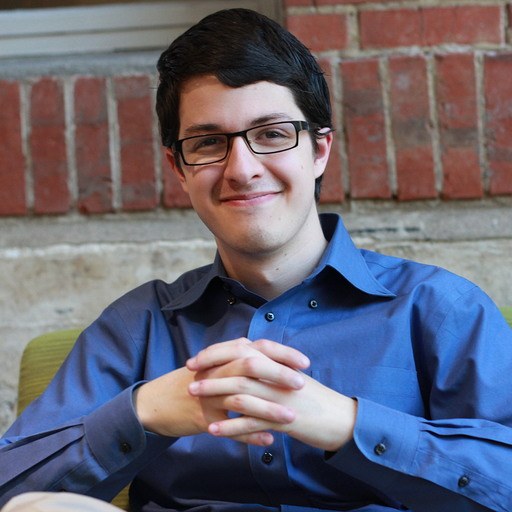 Connoisseur of Marvel, DC, Star Wars, John Wick, MonsterVerse and Doctor Who lore. He's aware he looks like Harry Potter and Clark Kent.