Dexter Series Finale Clips Tease At Tension And Support

The last episode of Dexter will air this Sunday night, and those of us who've stuck with the series through thick and thin can only hope that the series finale will measure up to some of the show's better episodes. The penultimate episode left off with Dexter headed to the airport to leave with Miami with Hannah, but the above clip indicates that he won't be going anywhere just yet. It looks like he's found out that Deb's been shot. It's not surprising that he's rushed to the hospital to see her, but it appears his arrival has put him at higher risk for getting caught.
Beyond Elway using this opportunity to corner Dexter, the clip also indicates that Dexter may be losing his cool. We know what Dexter can be like when things get tense. And right now, he's worried about his sister, which may make him particularly grouchy, to put it mildly. Elway might not know what he's messing with. In fact, we know he doesn't. He thinks Dexter is just a guy possibly having a relationship with a convicted murderer. He doesn't know that Dexter has his own history of violence, and Elway might not want to test Dexter's patience right now.
Whether or not Dexter and Harrison manage to sail (or fly) off into the sunset with Hannah is one thing we'll find out when the series comes to an end. Another pretty major loose end is the status of Deb. Is she going to pull through this gun shot wound? And if so, where do she and Quinn stand?
I've said before that I don't really get the connection Dexter has with Hannah. The attraction, sure, but the connection always seems more told to us through the narration than actually demonstrated through their chemistry. It makes it hard to buy Dexter's investment in the relationship and the huge risk he's taking to be with her. I don't get Dexter and Hannah. But I get Deb and Quinn. Watching him say the exact right words to Deb without even knowing the full extent of what she means about being punished for the things she's done allows me to accept the suddenness of their romantic reunion. Ok, it wasn't so sudden from Quinn's end. He's been pining for Deb all season, but her reciprocating those feelings felt sudden, and yet seeing them together in this scene makes me want to see them end up together. It also makes me sort of wish Deb could tell him everything that's gone on and still receive the kind of support he's showing her in the ambulance, but I'd be afraid that he wouldn't be able to stay with her if he knew, which makes me really curious to see how this whole thing plays out. Some part of me is afraid that it's too soon to think Deb will pull through this injury.
While we wait for the final episode to air, here's a video that looks back at the series:
Dexter airs Sunday at 9:00 p.m. ET on Showtime.
Speaking of Showtime, for those who are eager to get a look at the network's new series Masters of Sex, Showtime put it up on YouTube earlier. Watch it here.
Your Daily Blend of Entertainment News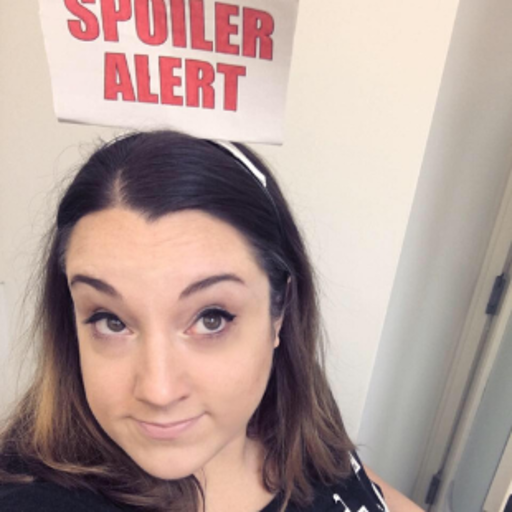 Assistant Managing Editor
Kelly joined CinemaBlend as a freelance TV news writer in 2006 and went on to serve as the site's TV Editor before moving over to other roles on the site. At present, she's an Assistant Managing Editor who spends much of her time brainstorming and editing feature content on the site.