DirecTV Everywhere Updated To Allow On-Demand Streaming On Android Phones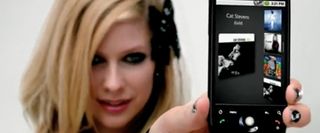 If you're a DirecTV customer with a tablet and/or smart phone, you might want to check out the DirecTV Everywhere (opens in new tab) app. Introduced a month or so back for the iPad, Engadget reports that DirecTV Everywhere has just been updated to work on Android-compatible phones as well. Oddly, it isn't currently available for iPhones, but the service is still in beta and DirecTV's website says that iPhone functionality is in the works.
The DTVE app allows DirecTV customers to stream on-demand movies and TV content to their iPads or Android phones anywhere they go. Well, anywhere with a wifi signal, that is. If you wind up stranded on a desert isle, you're probably still screwed. The iPad version also allows you to stream live TV, a function that is not available on the Android phone version just yet.
The on-demand content looks to include the full DirecTV Cinema catalogue, as well as content from premium channels such as HBO, Cinemax, Starz, and Encore, presuming you also have an existing subscription to those channels. It's a handy feature if you're going to be sitting in an airport or standing in line at the DMV for a while. Just don't get too upset if the guy behind you tries to look over your shoulder to watch Leonard: Part 6.
I have the DirecTV app on my iPad, and while I haven't tried the on-demand streaming -- largely because I hate watching stuff on tiny screens unless I have no other choice -- the ability to access your DVR scheduler is handy, and a lot more user friendly than clicking through the menus with the remote.
Your Daily Blend of Entertainment News
Your Daily Blend of Entertainment News
Thank you for signing up to CinemaBlend. You will receive a verification email shortly.
There was a problem. Please refresh the page and try again.