Ethan Peck Joins Aimee Teegarden In CW Pilot The Selection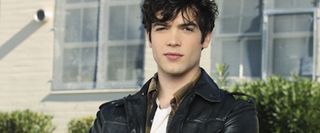 It seemed like Ethan Peck was looking to pursue more big screen endeavors following his starring role on the short-lived small screen adaptation of 10 Things I Hate About You for ABC Family. While he does have a number of credits in upcoming movies, he may be headed back to TV, should things go well for The CW pilot The Selection.
Based on an upcoming book series by Kiera Cass, The Selection takes place centuries into the future and follows a poor young woman named America Singer who's selected by lottery to join in a competition to marry a prince and be the next queen of "a war-torn nation at a crossroads." Friday Night Lights' Aimee Teegarden has been cast to play America, and according to Deadline, Peck has been brought on board to play Prince Maxon.
It's worth noting that Peck is the grandson to Oscar winning actor Gregory Peck (Cape Fear, To Kill a Mockingbird). Not having read the book on which this pilot and potential series is based, it's hard to speculate on whether Peck will fit the part, but if they're going for a dreamy prince-type for this role, he seems like a great choice. He certainly pulled off the handsome, confident act in 10 Things I Hate About You, playing Patrick Verona (the same role Heath Ledger played in the movie) in the drama series.
We'll have to see how things go for this pilot. Meanwhile, those who are interested in reading the book will also have to wait, as it doesn't hit shelves until late April.