Former Gang Member Sues History Channel For Using His Photo On Gangland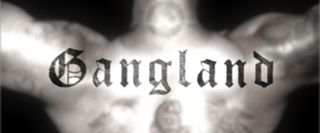 The History Channel is facing a lawsuit from an outlaw. It seems that a former gang member in California is taking the network to court over their use of his image in an episode of Gangland, which resulted in threats against his life from the members of his former white supremacist group. Apparently they don't like whistleblowers – who knew?
Deadline says former member of the Public Enemy Number 1 gang, William Austin, has filed a suit against The History Channel's show profiling gangbangers, Gangland. An episode that aired on April 21, 2010, profiling Austin's former gang, aired photos of Austin, which he says resulted in his life being placed in danger. Austin had turned on the gang and become a witness for the government, which undoubtedly had already made him something of an unpopular guy.
Austin's suit against Gangland is for misappropriation of likeness, invasion of privacy, and unjust enrichment. He's looking to get $50,000 out of The History Channel, along with some other damages in return for their having aired his photograph on the show. Austin, who now says he is a reformed man and a "devout Christian", says in the complaint that he now "constantly fears for his life and is in daily anguish". One would think that the fear for his life and daily anguish might come more as a result of having joined a violent white supremacist gang and then turning on them, which as far as I can see were decisions Austin made all by himself - but that's just my personal opinion.
Your Daily Blend of Entertainment News
Your Daily Blend of Entertainment News
Thank you for signing up to CinemaBlend. You will receive a verification email shortly.
There was a problem. Please refresh the page and try again.