Grimm 2013 Comic-Con Panel Live Blog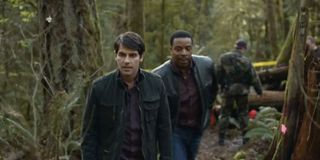 Grimm has been written off and predicted for cancellation more than a few times, but thanks to a very vocal group of followers who will gladly tune in on Friday nights, the show has continued churning out eccentric and brilliant content on the regular. Today's Comic-Con panel seems destined to operate as a pretty big thank you from the fans to the stars/ creators and the stars/ creators to the fans. You can check out the official description of the panel below…
2:44 PM: It is a hot mess up in here. The panel should have already started, but so many people left after the prior voice work roundtable that hordes are still funneling in like ants who spotted a dropped Twinkie. If nothing else, Grimm fans are a determined lot.
2:49 PM: NBC self-promotional surprise! The panel host is none other than Lester Holt from Dateline. If you've ever watched the newsman and wondered if he's that suave all the time, the answer is yes. His mic skills are incredible. He owns the room like a good stand-up comedian.
2:51 PM: And it's clip time. We're watching a review of the prior season and then a scene for the upcoming block of episodes that was just shot three days ago. Lester says we should be cognizant the effects will improve, but most of these Grimm fans are so stoked about seeing new footage they couldn't care less.
2:54 PM: Our buddy Lester just introduced the cast and creators. A strong case could be made that Silas Weir Mitchell ("Monroe") got the biggest pop. He also gets the first question. He WILL be taking his shirt off again this season more than once, and the women in the crowd are very pleased.
2:57 PM: David Giuntoli refuses to talk about whether or not his character ("Nick") is actually dead. Our buddy Lester removes any nonexistent drama by bluntly pointing out that he's clearly still on the show, which means he's alive. It's that type of blunt and aggressive honesty that allows him to expose killers on Dateline.
3:04 PM: Reggie Lee originally auditioned for the role of Hank, but the part went to Russell Hornsby. Producers like him so much, however, they created the role of Sergent Wu for him.
3:07 PM: Everyone loves shooting in Portland. Everyone. The city is weird. The locations are easy, and Portland residents have embraced the program.
3:11 PM: The cast practically bongs cold brew coffee on set. The first time they got it, everyone went nuts and just pounded it like regular coffee. They were all hopped up like animals. Now, the smarter ones drink just the right amount to let them power through all day without getting too jittery to deliver lines.
3:12 PM: Making appearances in Europe has really helped expand the Grimm fanbase.
3:14 PM: The Grimm creators actually do check social media all the time. They try to see whether fans and critics are liking or disliking the same things, and they figure out a way to modify without losing the overall vision, which strikes me as the best way to interact with very opinionated fans.
3:16 PM: And we're onto the Q&A portion. Let the weirdness begin...
3:17 PM: Why does Captain Sean Renard wear a wedding ring? The creators say it's a royal ring. The woman who asked the question gets snippy and says, "No. It's a wedding ring." The creators refuse to budge.
3:18 PM: We will see mermaids and faith healers, among other new characters next season.
3:19 PM: A second key is teased for this upcoming season, which means we will see a second key. It will "lead to something unbelievable."
3:21 PM: A little girl wants to see a unicorn Wesen. Judging by crowd reaction, at least 40% of the hardcore fans are right there with her.
3:22 PM: Fans want to see Grimm babies. The creators do not. If the latter really do listen to social media, however, I suppose the former all need to start shouting as belligerently as possible.
3:24 PM: The creators hilariously sold the show to the network on the basis that there's "hundreds" of Grimm fairytales. Deep down, however, they were scared shitless because there's only like 10 Grimm fairytails that are famous and aren't profoundly weird and uncomfortable.
3:30 PM: This cast is eclectic. Together, they speak English, French, Spanish, Russian, Mandarin, Cantonese, Tagalong and some Swedish.
3:32 PM: Jonathan Rhys Meyers introduces the trailer for Dracula. It's creepy. There's plenty of sexual undertones and some graphic biting. People are going to love it. You can catch it on Fridays alongside Grimm and Dateline on Fridays.
3:36 PM: And we're out....
Your Daily Blend of Entertainment News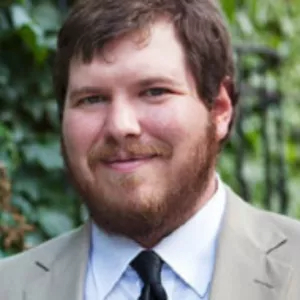 Enthusiastic about Clue, case-of-the-week mysteries, a great wrestling promo and cookies at Disney World. Less enthusiastic about the pricing structure of cable, loud noises and Tuesdays.