Henry Is Leaving Ugly Betty - Oh No!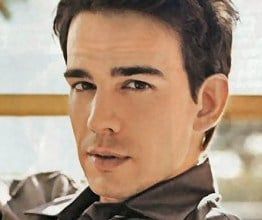 I love Ugly Betty, but I hate calling anyone "ugly", so I will refer to her simply as Betty from here on out. Poor Betty is always on damage control - fixing everything for everyone. And just when she was going to have a real chance at having someone to lean on, one of the men in her life is leaving for good. Hey, maybe Henry leaving will make Betty's life a little bit easier.
Okay, so I know that none of that is real, but this fabulous little show has made them all seem so real that it's hard to think of them otherwise. Those of you who watch the show know what I'm talking about, but those of you who don't would not. First off, you are totally missing out. Second, at the end of the last season, Betty was faced with a choice - her longtime crush Henry, or the new (new this season, anyway) guy Gio.
And, as I said, it seems Betty's choice has been made for her. The actor who plays Henry, Christopher Gorham, accepted a role as "co-star on CBS' midseason drama Harper's Island. The serialized horror story revolves around a group of friends who meet on an island off the Seattle coast for a destination wedding. Gorham will play the groom-to-be, also called Henry."
Yahoo News added to the story, saying that the guy who plays Gio, Freddy Rodriguez, is only set to be in one episode. They also state that Val Emmich is slated to join the show as a possible love interest for Betty.
Your Daily Blend of Entertainment News