Jesse Spencer Will Return To House, But Can He Save It?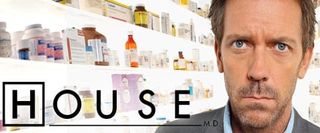 Fans of Dr. Robert Chase can breathe easy. In spite of a close call and contract negotiations that had everyone wondering, Jesse Spencer signed a deal to return for the eighth season of House last night. Spencer tweeted to news to his fans: "I'm coming back for Season 8 with a tan and a busted board." The busted board apparently refers to the fact that Spencer had been surfing at Newport Beach in California, but I can't recall Dr. Chase ever looking all that pasty.
Spencer's Twitter announcement was a few hours ahead of the official announcement; TV Guide reported the finalization of the deal this morning along with a repeat of the tweet. Earlier speculation that Spencer might not return was rampant, with fears that he might follow co-star Lisa Edelstein out the door. The actress made her departure announcement back in June, and House writers were left with little time to adjust their scripts or figure out exactly who Hugh Laurie will be sexually harassing next season.
Although House has been through its share of cast members in its run, the loss of core characters hasn't much hurt the show in the past. The absence of Cuddy as Dr. House's love interest and boss leaves the show not only with a script problem, but also a little short on cleavage; Olivia Wilde is now the only regular female cast member and not one known for the sort of attention grabbing garb Cuddy wiggled around Princeton Plainsboro wearing.
Time will tell if the show can stay alive, but season seven already saw a major slip in the ratings; things aren't looking good for the television doctor with the worst bedside manner in the history of medicine no matter how much sex appeal Spencer's Australian accent brings to the screen.
Your Daily Blend of Entertainment News