Kyle Killen's Influence Gets A Put Pilot Order At ABC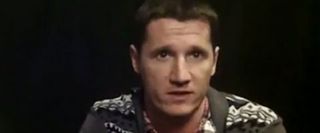 ABC is ready to take a chance on Kyle Killen. The Lone Star and Awake creator has already gotten a chance on Fox and NBC, respectively, and fared pretty badly on both networks. Killen's track record on network TV hasn't been all that great, and I'm sure he's hoping third time will be a charm with Influence, a new project written and executive produced by Killen that will follow two very different brothers who run a business together.
ABC has already signed on for a put-pilot commitment for the drama, which will follow a bipolar psychology graduate and his con artist brother as they use their specific field expertise to handle and solve problems for a slew of eclectic clients. According to Deadline "motivation" and "manipulation" will be the two men's games and they will occasionally use those skills sets to cause problems for one another. The whole thing sounds like it will show sibling rivalry at its most extreme.
Despite the strange plotline, the project sounds a little more streamlined than Lone Star, which was cancelled after just a few episodes, and Awake, which wasn't renewed for a second season, despite my plea. I'm pretty sure the world wasn't ready for Killen's crazy plotlines that jumped around all willy nilly on the timeline, but luckily, Influence sounds a little more streamlined. Killen's writing is smart and his characters are likeable; he really deserves the chance to make a mark on television and I hope Influence hits the right notes to both be creative and pull in the audience needed for success.
Your Daily Blend of Entertainment News