Leah Remini Gets A Daytime Show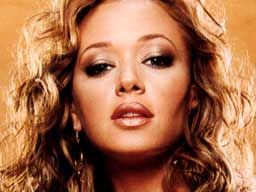 Let's all give a great big shout for an addition to daytime TV. CBS and Leah Remini are in talks to put the King of Queens star into syndication, though it won't be a typical talk show format. I love Leah Remini, but is there really a need for yet another show starring the flavor of the month? How many of the great new shows from last year made it half way through the season?
Yahoo News broke the story early this morning. "Details are being closely guarded, but it's believed that the parties are not necessarily thinking along the lines of a traditional talk show. The project is being eyed for a fall 2009 launch."
The first time I remember Leah Remini on TV was as Charlie Briscoe on Who's the Boss. She went on to play the same character on the classic Living Dolls. I can't be the only one who remembers that show, can I?
Your Daily Blend of Entertainment News
Thank you for signing up to CinemaBlend. You will receive a verification email shortly.
There was a problem. Please refresh the page and try again.