Martin Scorsese Making Gangs Of New York A TV Series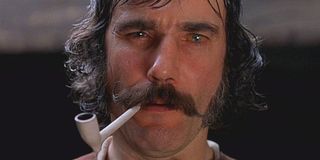 Gangs of New York isn't Martin Scorsese's best or best-loved film, but it might be the one that most demands a sequel, with so much left to explore in that wild and bloody world of early New York City. Scorsese's already worked on a half-sequel, as the executive producer of HBO's Boardwalk Empire, set 60 years after Gangs but essentially about the same group of tough guys. Now he's returning to TV and digging right back into the world of the film he made 10 years ago, teaming up with MIramax to produce a Gangs of New York TV series.
According to Deadline the story will expand significantly, exploring the impact of organized gangs in cities like Chicago and New Orleans and "the birth of organized crime in America." Here's the statement Scorsese made about the new series:
Scorsese has made a huge variety of films over the years, and his last credit was the children's adventure Hugo, but he remains one of the best-ever chroniclers of organized crime history thanks to the one-two punch of Goodfellas and Casino. The only downside of him taking that passion for history to television is that it will mean even more delays on the many projects he's developed over the years, from the historical drama Silence to the long-gestating Frank Sinatra biopic. At the very least he'll be back to theaters this fall with The Wolf of Wall Street, which reunites him once again with his Gangs of New York star Leonardo DiCaprio. You're welcome to start crossing your fingers for DiCaprio cameo on the Gangs TV series right now.
Your Daily Blend of Entertainment News
Staff Writer at CinemaBlend