Mr. Robot Review: USA's Hacker Drama Offers Intriguing Stakes And A Brilliant Performance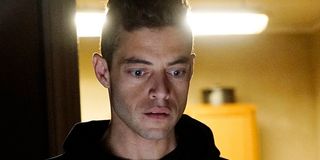 USA's upcoming drama Mr. Robot marks a sharper, more cinematic change for a network that has been known for snappy dramas like Suits and Covert Affairs. The network took a more complex turn with recent series Dig and now plans to delve deep into the psyche of a hacker with Mr. Robot, a brand new drama starring Rami Malek and Christian Slater, that is being released onto VOD platforms for a few weeks prior to the drama's June 24 premiere.
Rami Malek's been one to watch for years, with stints in Night at the Museum and Short Term 12 (and even that one episode of Gilmore Girls) gaining him notice, and now he's landed the lead in Mr. Robot as the complex, quick-minded and frequently unlikeable lead who sometimes carries the weight of the world, but always carries the weight of the show, on his shoulders. Mr. Robot is told strictly through the viewpoint of Malek's Elliot, and his dissociative problems are strong from the first moments. Elliot hates his job, hates his life, probably has a drug problem, and is angry that he can't muster up a romantic relationship with his best friend Angela (Portia Doubleday), instead choosing to stalk her partners online, finding their weak points. Your grandmother would call him "a piece of work."
It's interesting to see a series defined by someone who is so truly paranoid and imbalanced and to still find that series likable and intriguing. It helps that the stakes are high, with an underground organization looking to hack into corporations and shift the tide of corporate power to the people. It also helps that Elliot, despite his various social issues, mostly uses his hacking for good, choosing to spend a lot of time wreaking havoc on the lives of those who do harm, turning in child porn hosts on the internet to the police and helping to remove his therapist (Gloria Reuben) from a bad situation. He's a stalker with a heart of gold.
What really should pique the audience's interest, however, are the individuals not involved in Elliot's life. These include the crew at Mr. Robot, who want to use Elliot to help down the corporation, the cheesily nicknamed "Evil Corp" for which he does IT work. Among these is Christian Slater, who has headlined much of the promotional material, but only has a small role in the pilot. Still, he's an intriguing fellow, and seems to be the catalyst for a lot of the drama that will come, so he's a welcome addition. Suburgatory's Carly Chaikin also plays a hacker in the pilot, and she's a far cry from her pink-clad Suburgatory character. I half-expected for her to deadpan some weirdness, but instead she gets in some undercutting remarks to Elliot, and is clearly a competent hacker in her own right.
Mr. Robot is a drama about people with computer skills that spends time trying to get the details right. Hacking isn't always easy to explain on TV nor is it always the most interesting topic, yet Sam Esmail's series does a good job keeping the jargon light while making the exploits of the hackers actually seem feasible. Elliot is good at his craft because he does a lot of background work to learn more about the people he is following on the internet. It's clear he's talented, but there's also legwork involved, as when he visits locations and meets the people he is hacking to ascertain personal information. The pilot is laid out in such a way that this is all more interesting than hackneyed, and hopefully Mr. Robot will be able to toe that line moving forward.
I have no no idea if this schizophrenic mindfuck of a series will be able to engage audiences beyond the pilot, but for one brief hour, Mr. Robot is damn near perfect.
Rating:
Pilots are notably unreliable indicators of what a series will offer, but Mr. Robot's pilot is worth a watch. With a little luck, the rest of the drama will be, too. USA really wants to get fans into its latest drama entry, and is making Mr. Robot available via VOD platforms starting on Wednesday, May 27. You can catch the pilot via a slew of sources, including but not limited to: Xfinity On Demand, USANetwork.com, the USA Now App, Hulu, YouTube, iTunes, Amazon Instant Video, Google Play, Vudu, XBOX Video, PlayStation Video, and M-GO.
Photo Credit@NBC Universal
Your Daily Blend of Entertainment News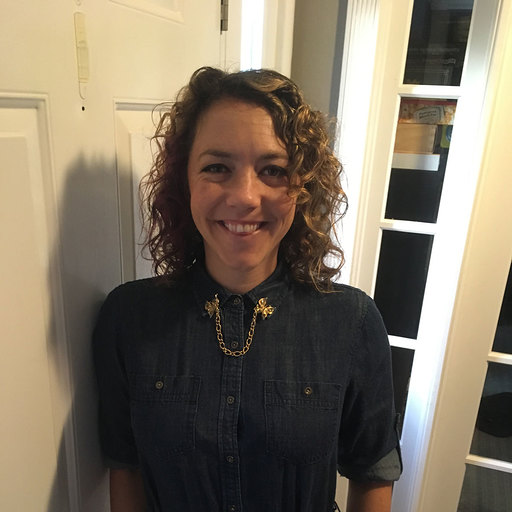 Reality TV fan with a pinch of Disney fairy dust thrown in. Theme park junkie. If you've created a rom-com I've probably watched it.