Scandal Season 2, Episode 14 - Whiskey Tango Foxtrot Promo

Last night's episode of Scandal changed the game once again, and boy was it a heartbreaker on numerous levels! Spoilers if you haven't seen the episode ("Nobody Likes Babies") yet! There's a pretty major cat out of the bag. Or partially out of the bag. And we saw Fitz make a very big decision in a really disturbing way that, I'll admit, I didn't see coming until about a second before he turned back toward Verna in her hospital bed.
It was looking like Verna Thornton passed away before she could let the cat out of the bag about the election scandal, and that was kind of the case. She did die before she could formally confess to her part in rigging the election, but not before she told President Fitzgerald. That was the big reveal of the episode, after Fitz coldly broke off his relationship with Olivia, we learned through flashback that Verna had already confessed her darkest sins to Fitz. She was the one to try to have him assassinated and she was involved in stealing the election, along with everyone else close to him, including Olivia.
There was a moment when Fitz seemed prepared to let the truth out. And then he decided not to but hastening Verna's march toward death. We could argue that she was going to die soon anyway "so technically…" but let's be real. He killed her. And he prevented her from carrying out one of her final wishes. But then again, she tried to kill him first and it cost the life of a young woman, so while it doesn't excuse Fitz's actions, it's hard to feel especially bad for Verna. It was bizarre to hear Fitz' very positive and warm eulogy set over the flashbacks of him snuffing out her life. Twisted.
I do feel bad for Olivia, mainly because of the way Fitz cut her loose. With barely an explanation. She just finished telling him that she broke off her engagement (which she needed to do anyway, really) and his response was something along the lines of "Oh, you know that thing I said about waiting for me? Well, never mind." But after learning that she was among the people who lied to him, I think his heart was a bit broken before he broke hers. He just didn't do her the courtesy of filling her in, beyond, "I don't know what I was thinking." Then again, Verna's funeral wasn't exactly the place for that conversation, so maybe next time Olivia will wait until they're alone and not at a funeral to talk about their relationship.
Coming up next week, we have "Whiskey Tango Foxtrot" (Ha!). With Olivia firmly dumped, maybe she'll be getting back to (her) work soon? Hopefully? The preview suggests that she'll have her hands full with a scandal involving David, who appears to have been set up for murder.
Scott Foley! He wouldn't be a bad way to try to get over Fitz, assuming romance (or even a bit of flirting) is in the cards for his character and Olivia's. Meanwhile, it looks like Olivia might have figured out that Fitz knows about the election. If that's the case, maybe they can actually have a conversation about it. There's nothing Olivia or Cyrus can do to undo it but if trust needs to be reestablished they can at least start working on that.
Scandal airs Thursdays at 10:00 p.m. ET on ABC.
Your Daily Blend of Entertainment News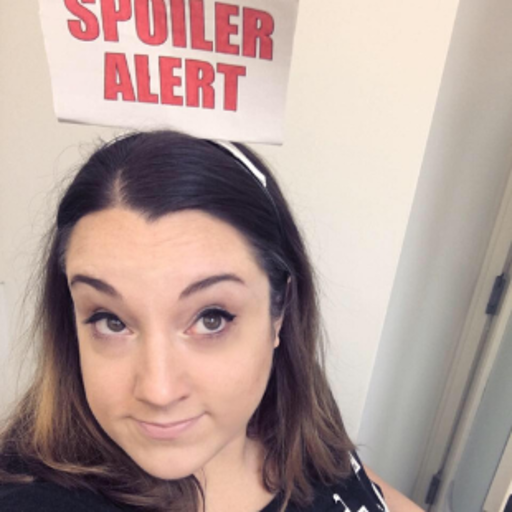 Assistant Managing Editor
Kelly joined CinemaBlend as a freelance TV news writer in 2006 and went on to serve as the site's TV Editor before moving over to other roles on the site. At present, she's an Assistant Managing Editor who spends much of her time brainstorming and editing feature content on the site.