Shades Of Blue Review: A Cool, Sleek And Well-Constructed Ride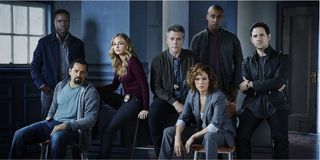 Cop shows and crime-solving procedurals are now a dime a dozen in our television landscape. Programs like Law & Order: SVU, Criminal Minds and the recently departed original CSI have all built their legacies on catching a case, fingering the wrong perp and then getting it right in the end. But, every now and then, a cop show tries to take a different tack and weed out those all-too expected procedural notes. Chicago P.D. is currently trying to revitalize the cops-on-cases genre, and now another NBC show, Shades of Blue is attempting the same thing.
Shades of Blue marks Jennifer Lopez's first starring role on scripted television since Hotel Malibu in 1994. That series only lasted for six episodes, so I'm sure she's hoping to hit something closer to paydirt this time around, especially since her movie career has slowed down in recent years and American Idol is ending.
Shades of Blue follows police detective Harlee Santos (Jennifer Lopez) and her "crew", a group of detectives in Brooklyn, New York. She, her boss and friend Lt. Matt Wozniak (Ray Liotta), Tess Nazario (Drea de Matteo), Carlos Espada (Vincent Laresca), Marcus Tufo (Hampton Fluker), Stuart Saperstein (Santino Fontana) and rookie detective Michael Loman (Dayo Okeniyi) are engaged in some behind-the-scenes shenanigans. These include taking bribes from local drug dealers, letting them in on any police action that might affect their illegal businesses and tampering with the occasional crime scene so things turn out the way they need them to. Harlee is living pretty high on the hog, until the FBI sets up a sting that traps her in a no-win situation with her crew on one side and an FBI investigation on the other.
When Harlee's boss gets wind that there's a rat in his crew through his street informants, he starts to suspect his whole team, Harlee included. She's soon busy shuttling details of Wozniak's increasingly dirty dealings to her FBI handler, Robert Stahl (Warren Kole), and trying to keep herself and her crew safe from Wozniak's growing paranoia. Harlee does all this while dealing with the pressures of raising a teenage daughter, Cristina (Sarah Jeffery), on her own.
If the main storyline seems like it could lose steam before too long, I wouldn't worry about that, mainly because the details manage to come fast and furious, but also feel so well-paced that the story never feels rushed or stale. The FBI informant plot is punctuated by side stories that often turn into something more than they seem. And, even if they seem silly or unimportant at first, hanging on for just a bit will always lead to some interesting roads.
Cop shows that give us glimpses of the characters' personal lives are nothing new, but Shades of Blue manages to seamlessly weave most of those personal stories into the main or subplots so we never feel like the show is trying to choose one angle or another but can't decide which road is best.
Shades of Blue comes from creator Adi Hasak, who also serves as an executive producer along with Jennifer Lopez and Ryan Seacrest. Aside from having a cool cast of characters who never feel boring and fit together perfectly, the dialogue is some of the sharpest I've heard on a cop show since The Wire and Homicide: Life on the Street (the show isn't that good, but there are plenty of times when it comes pretty damn close). Lines like "you're just sweat and friction," "the truth is in the paperwork" and "he's a fist with a paycheck" sound completely natural and almost bone-chillingly real coming from the actors' mouths. The dialogue sounds like it would come from a hard-hitting big city cop. The performers all have their standout moments, especially Ray Liotta as their fearless leader and Drea de Matteo, who erupts during an interrogation scene and leads us to a big unexpected laugh.
So, now there's only one thing left to cover, and that's how Jennifer Lopez fares in her new show. I'm pleased to say that we're treated to Out of Sight Lopez and not crappy rom-com Lopez. Her Harlee is definitely no-nonsense, and she's tough more than she is sexy or flirty. The writers have wisely chosen to have her bring out her feminine wiles on very specific occasions, and she works just as well in the role as when she's running down criminals, crying over her daughter's growing pains, or arguing with her FBI contact. It's largely because of Lopez that the show is hard to stop watching when you have multiple episodes at your disposal (I gleefully burned through four in one night).
Rating:
Shades of Blue premieres Thursday, January 7 at 10 p.m. EST on NBC. You can catch what else the networks have coming up with our midseason TV premiere schedule.
Your Daily Blend of Entertainment News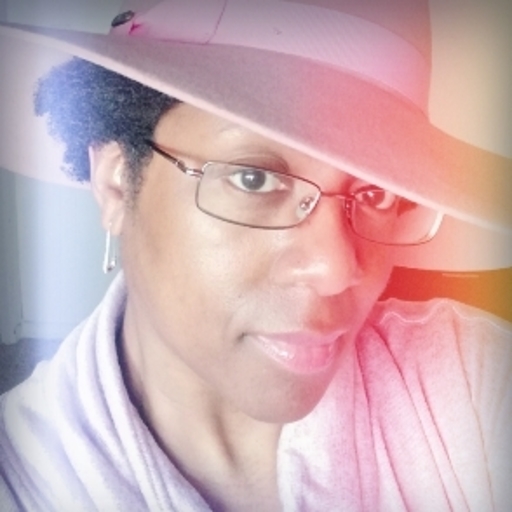 Yennefer's apprentice, Gilmore Girl; will Vulcan nerve pinch pretty much anyone if prompted with cheese...Yes, even Jamie Fraser.