The Sketchy Reason Netflix Claims It Isn't Attracting As Many US Subscribers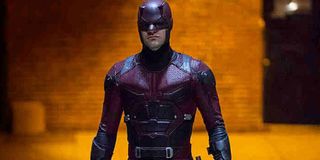 While Netflix is busy expanding its service into numerous new countries, subscription growth in its home country, the United States, has slowed down a lot. Recent reports indicate that the subscription streaming service's growth lost momentum through the last quarter, with only 880,000 net subscribers being added in the US. Now, Netflix has spoken out, giving what might quite possibly be the most ridiculous reason ever for not attracting as many subscribers: The company is blaming the new magnetic chips in credit cards.
Yes, that's right. Many people living in the US have been dealing with credit and debit card changeovers, as the October 1 deadline approached. Companies have been asking users to switch from cards featuring magnetic strips to cards featuring a microchip in recent months, and Netflix says that many more people will be changing the cards moving forward, meaning accounts will need to be cancelled with the old card and may or may not be picked back up. In a letter to shareholders, Netflix explains exactly how the cards have caused the lack of growth in the company, as noted by Time.
Basically, what the company is saying is that Netflix was unable to collect some bills, as people forgot to update their billing information to make payments and had to be driven off of the service until the information was updated. That's how they are explain the difference between the 880,000 net subscribers the company got and the 1.15 million the company was expecting. Sure, that's bound to cause some problems, but it's hard to believe that's the only problem Netflix is facing.
Netflix has made a big push in the last year to gain ground in the original content market. Because of this, a lot of movies and older TV shows have been pulled from the service, losing the interest of some subscribers. While new TV projects like Daredevil and the rest of Marvel's slate have been a big draw for the streaming service, those efforts have also come at an increased cost for subscribers. After initially borrowing a bunch of money, last week Netflix revealed the service has increased the cost of its most popular package by $1 a month. Those who are already Netflix subscribers won't see the price hike until their current plan is up, but theoretically for new subscribers this could be a deterrent. (Granted, $12 a year probably won't break the bank for most people.)
While Netflix initially grew by leaps and bounds, it's natural for subscriber growth to slow down after some time. Clearly, Netflix didn't think the business was there, however, and still probably doesn't think that, which is why it's pointing toward the credit card issue as the main problem. Those pesky credit cards might factor into the issues, but it's hard to believe there aren't at least some other factors at play too.
Amazing Race & Top Chef superfan with a pinch of Disney fairy dust thrown in. Theme park junkie. If you've created a rom-com I've probably watched it.
Your Daily Blend of Entertainment News
Thank you for signing up to CinemaBlend. You will receive a verification email shortly.
There was a problem. Please refresh the page and try again.