Spike TV Getting Into The Late-Night Talk Show Business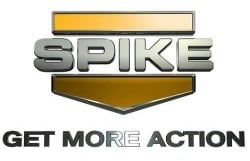 Spike TV is ready to launch a late-night talk show of their very own, according to The Hollywood Reporter. They're looking to hire two hosts to headline a 30-minute showcase of comedy and talk focusing on "manformation for the true guys' guy." I'm not sure about the "guys' guy" part, but aren't there two late-night talk show guys that just got canned from NBC?
I think Conan O'Brien and Andy Richter would be perfect for the job. Their humor has generally skewed more toward the young, immature, male demographic anyway, and that's exactly what Spike TV is aiming for with their entire network. Sure, it's not NBC bucks, but after all the money Conan got from the peacock, he can afford to work for beer and signed copies of Pamela Anderson's Striperella on HD-DVD for awhile.
Of course, Spike TV would have to wait until September to launch, unless they had Andy Richter as the host, and said Conan was his sidekick until then. Sure, we'd probably rather see them on FOX or somewhere a little more prominent like Comedy Central or FX but Spike TV is certainly better than that 7-11 parking lot Conan was worried about.
Your Daily Blend of Entertainment News
Your Daily Blend of Entertainment News
Thank you for signing up to CinemaBlend. You will receive a verification email shortly.
There was a problem. Please refresh the page and try again.