New TLC Series Vegas High Rollers Looks At Sin City's Powerful Women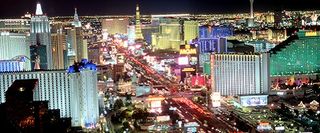 When most people think of Vegas high rollers, it's men in suits. But TLC is working on a different look at the rich and powerful in Sin City – the women. The new docu-series Vegas High Rollers has just started production and will focus on five women who are among the most influential in America's most famous city of vice.
TLC has eight episodes ordered for an anticipated December premiere of the show which will delve in to the private lives of Las Vegas' most important women. The five women the show will focus on are: Lana Fuchs, owner of several businesses including a clothing line, a concierge service and Billionaire Mafia Enterprises; Amy Hanley, whose father is reputed to be a mob boss and who runs a financial firm for the wealthy who find themselves in trouble; Jennifer Harman, one of the world's best female poker players who wins and loses millions at the tables; Alicia Jacobs, an entertainment reporter and former beauty queen who knows all the town's secrets, and Lori Montoya, who owns Rain Cosmetics and is preparing to launch an exclusive club called the Presidential Club.
The series will look at the lives of these women and the ways they intertwine, while giving an inside look at how Vegas is run behind the scenes by women with series power and sway. It's definitely a different look at the women of Las Vegas; normally it's all about showgirls and those in even more adult industries. It's got a bit of a Real Housewives feel, but for those who are interested in the lives of those who enjoy more money and privilege than most of us can imagine, it could be a winner.
Your Daily Blend of Entertainment News
Thank you for signing up to CinemaBlend. You will receive a verification email shortly.
There was a problem. Please refresh the page and try again.