TV Review: The Bad Girls Club - Season 2 Premiere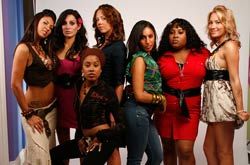 The Bad Girl's Club – Season 2 Premiere
Hosted By: Richard Roeper
Featuring: Cordelia, Darlen, Hanna, Jennavecia, Lyric, Neveen and Tanisha
Airs: Tuesdays at 10:00 p.m. on Oh! (Oxygen)
After watching the incredibly cheesy movie (which I secretly enjoyed – please don't tell anyone), A Cinderella Story, starring Hilary Duff, I eagerly awaited the premiere of the new season of the Oxygen series, The Bad Girls Club. This is what I love about the Oxygen channel. They air a corny teeny-bopper flick like Cinderella Story and then follow it up with a reality show about a group of loud, binge-drinking, angry women trying to get along (or not get along, depending on the day). The network really knows how to celebrate women of all shapes, sizes, ages and personalities.
I became hopelessly addicted to The Bad Girls Club when it first premiered last year. Seeing Kerry desperately trying to get her music career off the ground, watching Ripsi get trashed and tear the house apart, and of course, witnessing grown women break out into fist-fights was one of my biggest guilty pleasures over the course of the first season. So needless to say, it didn't take much to get me to tune in this week to catch the new girls as they moved into the house and got acquainted with each other, bad-girls style.
In "reality" shows like The Real World, when the housemates first move into the house and meet each other, they usually have at least a few days of peace before people stop being polite (and starting getting real). In the Bad Girls house, that period of general friendliness doesn't last nearly that long. In tonight's premiere, it was a matter of hours before some of the girls were at each other's throats.
Kudos to the producers for starting out the episode with some clips from the fights and madness that's to come in future episodes of the season. Throwing us right into the thick of things and then pulling back with the "Several Weeks Earlier" bit, which brought us to the girls first meeting each other made me laugh out loud with anticipation. In fact, the episode was full of amusing moments. Take Tanisha for example, wandering around the backyard in her pajamas trying to figure out where the sounds of a chainsaw and screaming were coming from.
And now for some of the character intros (read: snap judgments)
Tanisha: She's a full-figured gal from Brooklyn who speaks her mind and isn't afraid to stand up for herself.
Cordelia: This Connecticut native is stripping her way through college and aspires to be a lawyer. Cordelia started off the season by getting into a fight with a fellow housemate. When Darlen drunkenly called Cordelia insecure, things spiraled out of control and the two start a shoving match.
Darlen: She's got a daughter and a flare for the dramatics (especially when she's had a few). After calling Cordelia out for her insecurity, she ended up in a near brawl with Tanisha (who didn't appreciate Darlen hogging all of the free shoes that were left for them in the house when they moved in).
Hanna: Like Tanisha, Hanna is from Brooklyn. She and Tanisha bonded pretty early on but Hanna didn't get involved in the drama when Tanisha was set to throw down with Darlen. I'm sure we'll see her bad-girl side come out sooner or later.
I wish I had more to say about Neveen, Jennavecia and Lyric but they really didn't leave any lasting impressions on me in this first episode. I think the drama with Darlen, Cordelia and Tanisha kind of stole the show this week but I have no doubt that these three will play their part in the drama that is to come this season.
From what it looks like, this new season of Bad Girls Club is set to deliver hours of drama, laughter, fighting, tears and all of the other trashy goodness that makes this series so much fun to watch.
Your Daily Blend of Entertainment News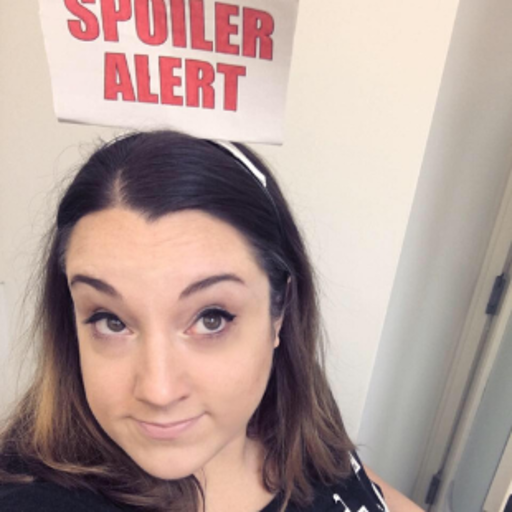 Assistant Managing Editor
Kelly joined CinemaBlend as a freelance TV news writer in 2006 and went on to serve as the site's TV Editor before moving over to other roles on the site. At present, she's an Assistant Managing Editor who spends much of her time brainstorming and editing feature content on the site.