TV Review: World's Funniest Commercials 2008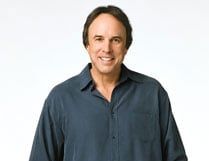 World's Funniest Commercials 2008
Starring: Kevin Nealon and Susan Yeagley (hosts)
Created By: Robert Dalrymple and Steve Mayer (exec-producers)
Premieres: Tuesday, August 26, 2008 at 9:00 p.m. on TBS
You have to admit, there are some pretty funny commercials out there. Great commercials are part of what makes the Super Bowl fun for those of us who aren't into football. There are certainly enough clever ads out there, so it makes sense that TBS would be airing yet another World's Funniest Commercials special. The event is hosted by Kevin Nealon and his wife, actress-comedian Susan Yeagley. Throughout the special, Nealon and Yeagley pop in between commercials to comment on the ads and all the while, they're taking a tour of San Francisco, showing off some of the highlights of the city. I'm not entirely sure what San Francisco has to do with funny commercials but the backdrop does serve to add a bit of charm to hosted portion of the show, which consists largely of silly, squeaky-clean jokes about some of the more suggestive ads shown.
As hosts, Nealon and Yeagley do their jobs but for the most part, they're pretty generic. My opinion there probably has more to do with recently falling in love with the show Weeds and seeing just how hilarious Nealon is when playing a comedic role in an uncensored dramedy. So by contrast, his performance in Funniest Commercials feels seriously watered down. Since I'm sure the target audience for a special like this isn't going to be amused by pot-humor and lewd sexual remarks, I'd say that's probably for the best. All the same, they could've replaced Nealon and Yeagley with two other friendly, mild-mannered hosts and it probably wouldn't have affected the special that much.
As for the ads, the producers did a good job of bringing together some of the most amusing and clever commercials from around the world. One of the ads featured is an Argentinean commercial for Axe that involves a man made of chocolate getting licked by beautiful women wherever he goes. There's also a funny Canadian commercial for Labatt that shows just how weird love can be when Cupid has a few too many beers.
A special like this is what it is. It's almost entirely comprised of commercials so if you're one of those people who loves to laugh at funny commercials, you'll probably get a kick out of this special. TBS has a bunch of funny ads from all over the world up on their website, VeryFunnyAds.com.
Kelly joined CinemaBlend as a freelance TV news writer in 2006 and went on to serve as the site's TV Editor before moving over to other roles on the site. At present, she's an Assistant Managing Editor who spends much of her time brainstorming and editing feature content on the site.
Your Daily Blend of Entertainment News
Thank you for signing up to CinemaBlend. You will receive a verification email shortly.
There was a problem. Please refresh the page and try again.