Ten 90s TV Stars We Want To See Back In A Starring Role On Television

With the premiere of Zero Hour airing on ABC tonight, ER star Anthony Edwards returns to a drama series in a starring role. It's the actor's first big TV role since ER, which prompted a bit of 90s nostalgia among some of us at TV Blend, after which, we had no trouble coming up with a list of beloved 90s TV stars that we'd love to see back on TV in a starring role.
We narrowed down our list with some basic criteria. Our ten picks are all actors who had a series regular role in a popular and successful 90s scripted TV show, and have not starred in a successful (more than one season) scripted, live-action TV show in the last ten years. So, while you may have seen (or heard) some of our picks on television in recent years, we're hoping to see them back as series regulars, either in a comedy or drama on television. We also tried to leave out actors that are on the rise in feature projects, like Michelle Williams or Joseph Gordon-Levitt, since the likelihood that they'll return to a starring role in television anytime soon probably isn't especially high, no matter how awesome it would be.
With the above in mind, here are ten 90s TV stars we'd love to see back on television in a starring role.
Jason Alexander
Even though, or perhaps because, they starred in one of the most successful sitcoms of all time, it has taken a lot of time for any of the Seinfeld cast to find purchase in their post show about nothing pursuits. Not for lack of trying. And Curb Your Enthusiasm doesn't count, no matter how funny they are were in various appearances. Michael Richards hit, uh, a more than a few bumps in the road as did Jason Alexander (very different bumps) and it took a few tries for Julia-Louis Dreyfus to findVeep, a truly great HBO comedy that allowed her to finally shake Elaine Benes.
Now, there probably is no return in sight for Richards but it's past time the former George Costanza found a series to showcase his comedic or dramatic skills. Since he's had such trouble getting a new sitcom off the ground in the years since Seinfeld, perhaps Alexander should choose a project that requires him to draw on his serious side, something like Kelsey Grammer's Boss. There must be a new cable show coming that could use a zombie survivor? Or a tough-talking cop or criminal in a period piece? Of course, It would be absolutely hilarious if he turned up as the as yet unseen president in Veep but looking for a true fresh start is probably the only way to go.
Neve Campbell
Neve Campbell was one of the best-known faces of the 90s, and she made a major entrance into our lives with her role on Party of Five. While some of of her castmates have continued on to successful starring roles on TV (notably Jennifer Love Hewitt and Matthew Fox), Neve Campbell fell off of the television map, and we want her back.
Campbell's realistic portrayal of a teenage girl facing all the difficulties of being young while dealing with the death of her parents and the needs of her younger siblings won us over. She then threw off some of that good-girl image and made us see her differently in movies like Wild Things and The Craft. Since then she's done a wide variety of film and guest roles including the recent mini-series Titanic: Blood and Steel, proving her acting ability and making us certain there's a great adult role for her on TV today.
As an actress who made her biggest television impression as a teenager, Neve Campbell would be the perfect choice to take on a lead role as a mother in a drama now that she's older. It would be almost the ideal full-circle television comeback – from the teenage orphan to a maternal role. She'd also do well in a thriller, perhaps something along the lines of American Horror Story, what with her horror flick background in the Scream films. Whatever she chooses, the time seems right for a Neve Campbell comeback on TV, and we are ready.
Chuck Norris
Chuck Norris has been the star of jokes and memes for the last decade, but he hasn't been anywhere near the small screen. Which is a shame, because Chuck Norris wouldn't be such a high profile name in pop culture without the small screen to back him and show the world his ability to kick-ass. The man may be 72 now, but let's face it, he doesn't look a day over 60, and he could definitely still headline a major television series, as long as it involved deadpanning one-liners and showing off unneeded martial arts moves.
Norris was the star of the beloved nineties series, Walker, Texas Ranger, which aired for eight seasons on CBS, ending its infamous run just a year after the turn of the century, in 2001. In the years since, the man has popped up in small roles in the movie realm, including an appearance in last year's The Expendables. However, if he really wants to break back into the world of acting and do what he does best, we're sure a TV drama with an action bent would take him, but as we all know, Chuck doesn't stumble into opportunities, he roundhouse kicks them into existence.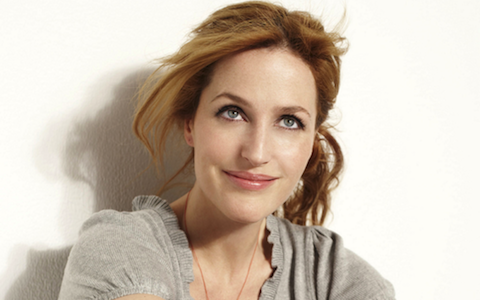 Gillian Anderson
The X-Files was one of the defining shows of the 90s, and its two stars are ingrained in the American consciousness as Mulder and Scully. But while David Duchovny has gone on to further television success with Californication, we've yet to see Gillian Anderson make a television comeback.
Gillian Anderson was masterful as the quietly brilliant, skeptical and yet ready to believe FBI agent who let Mulder be the off-the-wall, brave and yet vulnerable person he needed to be. Although Gillian has continued a steady albeit quiet career, she's yet to take on another major American television role. Last year she starred in the BBC crime drama series The Fall, which had a five-episode straight to series order, but so far there's been no second season announced and the series hasn't made it to American audiences.
We would love to see Gillian return in a regular role on television, perhaps doing something that takes her outside of her well-known FBI agent character. Drama is easily her strong suit, and Dana Scully was both an FBI agent and a medical doctor, which makes her an obvious choice for either a procedural or a medical drama. But Gillian Anderson has done some great work in other areas as well, including the BBC's Great Expectations mini-series - so a role in one of the period dramas that are growing in popularity would be one we'd love to see her take on. Either way, we would be happy to welcome Gillian Anderson back into our living rooms.
Seth Green
Seth Green played the role of the wolfish Oz for 40 episodes of Buffy the Vampire Slayer in the 90s, after which he went on to develop his career as a a voice actor, screenwriter and TV producer, with Adult Swim's Robot Chicken among his more notable and beloved creations. Amidst all that, he's done some acting, with a role in The Italian Job and voice-work in Family Guy among his credits. We even saw him reunite with Alyson Hannigan for a guest spot in How I Met Your Mother. Perhaps it was that recent appearance that had us craving more face-time for Green on television.
If not by taking a series regular role in a current show as he did when he joined Buffy, we'd love to see him starring in his own series. His sense of humor has been demonstrated time and again in film and television over the years, but we also know he knows how to handle drama. In fact, given the choice, we might prefer to see the Oz-like mildly funny side mixed with a more dramatic role for Green in a future series. But we'll take whatever we can get. And in the meantime, we have his voice and his humor to appreciate with Family Guy, Robot Chicken and his other projects.
Lacey Chabert
Like Seth Green, Lacey Chabert is another 90s star who does a lot of unseen but heard work in television, with voice-roles in Young Justice, Generator Rex and some early episodes of Family Guy (original Meg!). Unfortunately, we see less of the star on screen as we'd like. Her breakout role was that of Claudia Salinger on Party of Five. And she went on to show us her funny side in Not Another Teen Movie and steal scenes as Gretchen Wieners in Mean Girls. With her distinctly sweet and girlish voice, it's no surprise that she would get plenty of voice work, but why haven't we seen her starring in her own TV series?
Chabert is beautiful and funny, which should make her a prime candidate to star in her own sitcom. Perhaps something in the tone of New Girl, except instead of quirky and doe-eyed, Chabert's "Jess" would have a mean-girl streak in her with big hair full of secrets and a toaster-strudel-inventing father. Ok, we're essentially suggesting a Gretchen Wieners sitcom here - complete with Tina Fey behind the production and other smart writers who know how to write a great female character - but even if it's not directly tied to Chabert's Mean Girls' character, a show about a funny woman with an edge and an attitude would suit Chabert nicely.
Jerry Seinfeld
It's been almost fifteen years since Seinfeld went off the air, and during that stretch, a whole lot has changed about the sitcom business. Laugh tracks and live studio audiences are now frowned upon by comedy purists and thanks to cable, our collective idea of what's edgy has moved quite a bit. Given all that, it might sound like it would be difficult for Jerry Seinfeld to update his shtick for modern viewers, but the truth of the matter is he would be just as appealing as ever. In a way, that's always been the comedian's greatest strength. Like Bill Cosby, Seinfeld was and is one of the few funny-men just as accepted by comedy elitists as by the general public.
His take on the minutia of life is inventive and original, yet easygoing and familiar. The phrase "all-appealing" is normally used to slander shows that are generic enough to be blandly acceptable, but in the case of a handful of programs over the past few decades, the term meant exactly what it seemed to promise. A very high percentage of people thought Seinfeld was funny, whether they were seventeen-year-old soccer players or seventy-year-old Jewish grandmothers.
Thanks to successful stand-up tours and crazy syndication paychecks, Seinfeld doesn't need to work, but for the sake of comedy and NBC's Thursday night schedule, we hope he does anyway.
John Goodman
Not that he's having any trouble finding feature film work or the occasional recurring character on television, but it would be great to see John Goodman return to the small screen for a permanent position. The former father from Roseanne, the 90s sitcom where he was stuck, uh, paired with Roseanne Barr for nine seasons, has been busy starring in critically acclaimed work since the blue collar comedy ended its long run at ABC a decade and a half ago, including stand-out turns in cult favorite Community and Ben Affleck's (Best Picture hopeful) Argo.
And while it would be a shame to stop seeing him pop up in so many great supporting performances, totally worth it to have Goodman star in the right small screen project. Although he has shown himself more than capable in any and all genres with his many diverse roles since Dan Conner, the actor is at his very best delivering quick witted and quirky dialogue of the Coen Brothers, making something like the upcoming FX adaptation of Fargo obviously perfect for his potential return. The dark but humorous world where people speak funny and do despicable things is a great setting for Goodman to showcase all his talent. If not there, the next Harmon series (or Aaron Sorkin) will do fine.
Jonathan Taylor Thomas
Unlike plenty of childhood stars who were able to reinvent themselves just around the time of adulthood, Jonathan Taylor Thomas never made the big transition from childhood actor to adult heartthrob. The big downfall occurred when young JTT quit his big series, Home Improvement to focus on schoolwork. By chance or design, Thomas has never had another big television role.
Though the 31-year-old did act after Home Improvement, he hasn't popped up in eight years or so. When you did see him on the small screen it was probably in that one episode of Smallville where he simultaneously dated the show's two leading ladies, or an early episode of Veronica Mars, where he played an undercover law enforcer. Despite falling off the acting ledge, with the right project, he could be on top of the TV game, once more. All he would need is a witty writer willing to harken back to the nineties and bring up points of nostalgia along with a little snark. That may seem pretty specific, but, hey, we all know it's working for Tim Allen in Last Man Standing. Seriously, Kevin Abbott, are you thinking about casting a new lead? One who has charm, a nice smile, and plenty of experience practicing little lion growls? We know just the man...
Will Smith
Of course, Will Smith is still active in the film industry, as well as in his kids' budding careers, but is a stretch to hope that the Fresh Prince of Bel-Air star might make a TV comeback at some point in the near future? In addition to his rapping career, Smith's early claim to fame was playing the easy going and perpetually cool character Will, who moves from West Philadelphia (born and raised!) to live with his rich relatives in California. He's since gone on to be an action star, dabbling a bit in drama. Coming soon, we'll see him and his son Jaden starring side-by-side in the M. Knight Shyamalan-directed sci-fii thriller After Earth.
Smith also has a bunch of sequels rumored to be in the works, so his availability for a TV commitment might not be a realistic option in the near future, but the timing does feel right for the star's return to the small screen. The obvious suggestion might be a Fresh Prince sequel, similar to what's happening with Boy Meets World, with Will playing the Dad (maybe a move back to Philadelphia with his Bel-Air raised kids?). But we could also see him starring in a Revolution-style adventure-drama or something with a bigger story, fitting to Smith's bigger name and the films we've seen him do in recent years. Either way, a return to the small screen to follow up Smith's successful movie career over the last two decades or so would be very exciting.
Your Daily Blend of Entertainment News