True Detective Season 2: What We Know So Far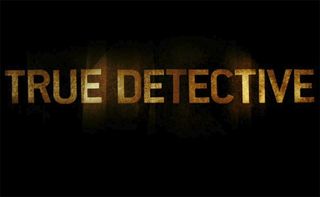 True Detective is coming off of a tightly written and critically acclaimed first season. It makes sense that HBO would sign on for more episodes of the series, but if you are a fan of the first season, you should already know that there will need to be serious setting and character changes in order for Season 2 to happen. Luckily, the rumor mill and showrunner Nic Pizzolatto have released a few details about the series. While HBO has been fairly mum so far about True Detective Season 2, we've compiled what we know here.
When Will True Detective Season 2 Air?
Not soon enough. The first season of True Detective ran from January through March of 2014. Two weeks after the Season 1 premiere crushed in the ratings, Nic Pizzolatto signed a two-year deal with HBO. Now, the show is returning for a second season, and as expected, it looks as if it will air as part of the network's summer lineup. True Detective will hit the schedule on Sunday, June 21 on HBO at 9 p.m. ET. Also premiering that night will be new half-hour shows Ballers and The Brink.
What have we seen from True Detective Season 2 so far?
In April, HBO finally released the first footage for True Detective. It's a teaser trailer, but it just so happens to be one of the heftiest teaser trailers we've seen, with a full minute of footage introducing us to the characters played by Rachel McAdams, Vince Vaughn, Colin Farrell and Taylor Kitsch. Give it a watch, below.
A few months later, HBO released a second trailer that really looks at the gritty nature of Season 2, featuring plenty of bruised body parts. This one also features dialogue, which is an added bonus, considering the other marketing the network has put together for the show.
Continue on to find out who will star in the new season of True Detective...
Who Is Cast In True Detective Season 2?
A lot of names have been tossed out in relation to True Detective's second season. Which is no wonder, because despite what the Emmy's might tell you, True Detective is the show that captured viewers and critics alike this year. Let's talk about the men who will join the True Detective club, first.
Colin Farrell was the first name bandied about in relation to the upcoming season. As long ago as July, the Irish actor was listed as a possibility for taking on a lead role in the new episodes and he confirmed the gig in September. He'll play corrupt police detective Ray Velcoro. Vince Vaughn was also mentioned as one of the actors up for a lead in the new series and was announced by HBO at the same time as Farrell. He'll play Frank Semyon, a career criminal who runs into a spot of trouble.
In October, Taylor Kitsch told Adweek he is also starring in True Detective. This will be a second HBO gig for the actor, who formerly starred in HBO's The Normal Heart. In True Detective, Kitsch will play a California Highway Patrol officer and motorcycle enthusiast--a far cry from his prim and well-dressed Normal Heart character.
Early reports indicated that Mad Men actress Elisabeth Moss was an early frontrunner for True Detective's female detective role. However, in September Rachel McAdams' name also came up as a possibility. A short time later, McAdams was in talks and by November of 2014 she had signed on for the lead. Her character, the "uncompromising" Ani Bezzerides, will be a Ventura County Sheriff's detective.
In addition to the leads, Lolita Davidovich, James Frain, Abigail Spencer, Michael Irby, Leven Rambin, Christopher James Baker, Afemo Omilami, Chris Kerson and Black Box lead Kelly Reilly will all appear in True Detective's second season. Reilly's character sounds particularly interesting, as she will play a former D-list actress who now happens to be Frank's wife, joining him on the business end.
What's The Premise Of True Detective's Second Season?
True Detective is a show about the personal journeys of its protagonists, but it is also a drama following detectives, murders and the pursuit of the people committing the crimes. While those basic premises should remain unchanged, Season 2 will look a hell of a lot different than its Season 1 counterpart. Instead of the creepy and desolate Louisiana Bayou, True Detective's new episodes will take place in sunny California. We're not talking Hollywood, Silicon Valley, or San Francisco; instead the show will be shot in "lesser known venues."
Three was the working number Nic Pizzolatto was working with back in May of 2014, but more recently it was revealed there will be three cops and a fourth lead who is a career criminal. While production is already underway, we don't have a ton of information about the upcoming season. If reports are to be believed, the series will follow two male detectives and one female detective from different branches of the law enforcement sphere and different parts of California coming together to investigate the murder of a high end city official. There will also reportedly be S&M involved in the plot. Take that last part with a large lump of salt, because HBO and Pizzolatto are staying tight-lipped about the new season right now. HBO has revealed the first episode will be called "The Western Book of the Dead" and will follow this basic premise:
Episode 2 is rolling with the less startling title "Night Finds You."
Are There Any Other Juicy Season 2 Tidbits?
Why yes, dearies, there are a few things more behind-the-scenes facts that the industry has been buzzing about over the last few months. While True Detective's first season featured the talents of director Cary Joji Fukunaga for all of its eight episodes, Season 2 looks as if it will be attempting a more regular TV format. From the looks of things, Season 2 will be employing multiple directors to film different episodes of the new season. Director Will Friedkin has hesitantly described himself as being in the mix for a Season 2 directing role. Just a couple of months later, Fast & The Furious franchise director Justin Lin was in talks to direct one or two episodes of the new season. Thus, we may see plenty of high-end directors attached to True Detective during Season 2.
In March, reports indicated that a couple of porn stars have been signed on to the series to participate in a wild orgy scene that will play a role in Season 2 of the drama. In terms of juicy tidbits, that seems to be the juiciest.
Your Daily Blend of Entertainment News
Reality TV fan with a pinch of Disney fairy dust thrown in. Theme park junkie. If you've created a rom-com I've probably watched it.
Your Daily Blend of Entertainment News
Thank you for signing up to CinemaBlend. You will receive a verification email shortly.
There was a problem. Please refresh the page and try again.