Under The Dome, Intelligence And 2 More CW Shows Set For Comic Con Panels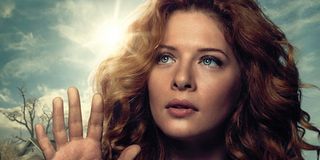 The CW's further exploration of genre programming continues to give the channel more and more of a presence at Comic Con and this year will be no different. In fact, a good portion of their Fall 2013 line-up will be featured in panels at SDCC. Following word that Warner Bros. TV will be bringing Supernatural, Arrow, Nikita, The Vampire Diaries and new series The 100, The Tomorrow People and The Originals for either Preview Night screenings or panels, comes word that CBS Studios has two more CW shows - Beauty and the Beast and midseason sci-fi drama Star Crossed - lined up to be featured in panels at the convention. For CBS, the upcoming new series Intelligence and their currently airing summer series Under the Dome will also be featured in panels.
Josh Holloway, Aimee Teegarden, Kristin Kreuk, Dean Norris, Mike Vogel and Rachelle Lefevre are among the names listed in the panel information below for CBS studios' Intelligence, Star-Crossed, Beauty and the Beast and Under the Dome. Brian K. Vaughan will also be there for Under the Dome, which should please fans of the series as much as it does fans of his comic book writing. Meanwhile, CW fans may already be excited for Beauty and the Beast, which is headed into its second season, they may be curious about another modern-day take on a classic story - the sci-fi Romeo and Juliet mash-up that is Star-Crossed, which stars Teegarden as a teen who develops a relationship with one of the alien teens now attending her high school.
The details for the panels were announced on the studio's tumblr today and you can read them below, plus we've added the trailers for the three new series.
Keep up to date with our Comic Con coverage here!