Watch The Last Man On Earth Cast Hilariously Take Over The White House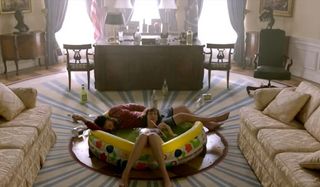 Fall TV is just around the corner, which means we are starting to get our first big looks at the upcoming premieres. Recently, Fox released the first big look at Season 2 of The Last Man On Earth, and it features Phil Miller and Carol Pilbasian taking over the White House. Obviously, where Phil Miller goes, destruction occurs, and you can catch him having fun while simultaneously wreaking havoc, below.
While Phil Miller is not an entirely likeable character, he does like to get up to a lot of shenanigans, including stealing famous artifacts to redecorate his house. It doesn't shock us that he and Carol would spend part of Season 2 living the good life in the White House. If the world actually ended, leaving the White House wide open for public use, I could see most of us playing street hockey with important statues and putting up baby pools filled with booze in the Oval Office. Really, Carol and Phil look as if they are having a ton of fun in the latest promo for The Last Man on Earth.
It's pretty interesting, considering the trajectory of Phil Miller's character since the show first appeared in the schedule. When we first met Phil Miller, he seemed to be the last person on Earth, surrounding himself with awesome artifacts and balls with faces painted on like Castaway's Wilson. Then, a woman showed up. Soon more people appeared, including a dude, and Phil Miller wasn't even the last man on Earth. In fact, at this point he isn't even the last Phil Miller on Earth. The community that he put together in Tuscon throughout Season 1 kicked him out, leaving him to wander just as he did at the start of the series, only this time with Carol in tow.
I kind of dig the reset and that Phil Miller is going to be up to some pretty weird stuff when The Last Man on Earth returns at the end of the month. We've known for a while now that Phil and Carol would be striking out on their own when the Fox comedy began airing Season 2, and I'm kind-of pleased to see the two may get up to all kinds of goofy stuff when the show returns. Hopefully, White House shenanigans will just be the beginning.
A lot of people who watched The Last Man on Earth seemed to agree the first episode where Phil was alone was one of, if not the funniest. I personally found the destructive stuff that Phil could get up to on the show pretty freeing, like when he playing racquetball within his Mcmansion or drove his vehicle straight into the wall of a strip mall. Destroying priceless artifacts in the White House because there's no one left to give a flip seems to be right up the same alley. Fingers crossed this road trip lasts for a long time.
We'll find out soon enough. The Last Man on Earth returns to Fox's schedule as part of the network's Sunday Funday lineup on Sunday, September 27 at 9:30 p.m. ET. Take a look at when the rest of your favorites are returning, here.
Your Daily Blend of Entertainment News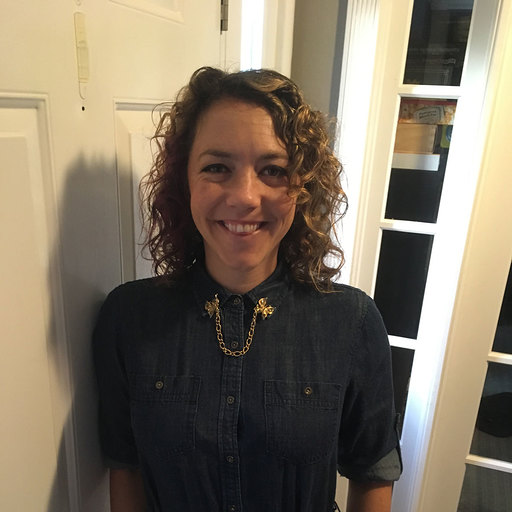 Reality TV fan with a pinch of Disney fairy dust thrown in. Theme park junkie. If you've created a rom-com I've probably watched it.