'Obi-Wan Kenobi,' 'Andor' & 'Willow' Interviews | Star Wars Celebration 2022
We chat with Ewan McGregor, Hayden Christensen, Diego Luna and more on the press line at Star Wars Celebration.
CinemaBlend headed to Anaheim to Star Wars Celebration 2022 to speak to the Casts of Disney+ and Star Wars' newest offerings.
We spoke with the cast of "Obi-Wan Kenobi" including Deborah Chow (Director), Kathleen Kennedy (President of Lucasfilm), Ewan McGregor (Obi-Wan Kenobi), Hayden Christensen (Darth Vader), Moses Ingram (Inquisitor Reva), and Rupert Friend (The Grand Inquisitor).
From the Cast of "Andor": Diego Luna (Cassian Andor), Genevieve O'Reilly (Mon Mothma), Sanne Wohlenberg (Exec Producer), and Tony Gilroy (Creator / Writer / Exec Prod).
And from the sequel series "Willow": Warwick Davis (Willow Ufgood0, Ruby Cruz (Kit), Ellie Bamber (Dove), Erin Kellyman (Jade), Jon Kasdan (Writer / Exec Prod), and Joanne Whalley (Shorsha).
Video Chapters
0:00 - Intro - Why Is Obi-Wan called Ben?
0:12 Ewan McGregor updates us on how Obi-Wan is different in this series from "Revenge of the Sith"
0:40 Hayden Christensen shares why Tatooine was a great place to hide Luke Skywalker
1:00 Hayden Christensen speaks on putting Vader's suit back on again
1:18 Deborah Chow Talks about her first time seeing Ewan in Obi-Wan's costume
1:43 Rupert Friend on the moment he knew he could play The Grand Inquisitor
2:06 Moses Ingram on working with Deborah Chow to bring Reva to life
2:34 Kathleen Kennedy on finding a balance to producing both shows and film
2:52 Deborah Chow shares a beautiful message about inclusivity in the "Star Wars" Universe
3:31 Kathleen Kennedy updates us on the "Lando" series
3:50 Diego Luna on "working backwards" to play Cassian Andor for the "Rogue One" prequel
4:35 Tony Gilroy shares the motivation for setting "Andor" years before "Rogue One"
4:43 Sanne Wohlenberg Speaks on the vastness of the "Star Wars" canon
4:59 Genevieve O'Reilly on why Diego Luna makes a great protagonist
5:35 Warwick Davis on returning to "Willow" 34 years later
5:55 Jon Kasdan on his partnership with Ron Howard
6:25 Joanne Whalley on the fresh new cast of "Willow"
6:40 Erin Kellyman on how it feels to finally be releasing a trailer for "Willow"
6:50 Ellie Bamber and Ruby Cruz talk about their experiences with Warwick and being on set
7:16 We ask Erin Kellyman the key to booking franchises
7:35 Warwick Davis shares his love for Star Wars Celebration
Your Daily Blend of Entertainment News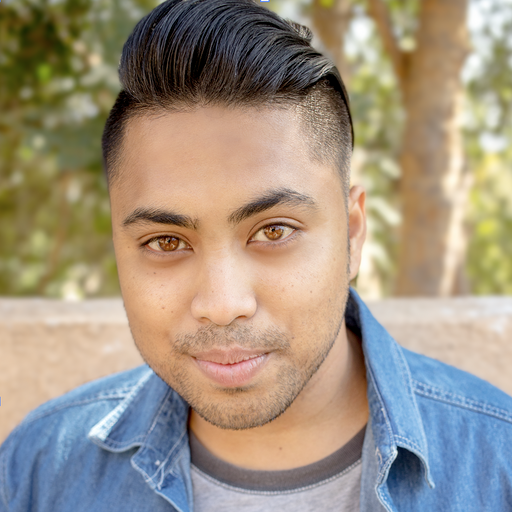 Law was raised in the Bay and is based in LA. Major pop-culture enthusiast and a giant nerd. Advocate for the AAPI community. Gryffindor. Possible superhero.