The Last Of Us Season 2: What We Know About The Next Installment Of The Post-Apocalyptic Show
Can Season 2 get here already?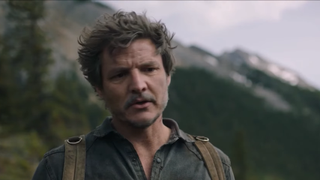 (Image credit: HBO)
After years of waiting, The Last of Us finally premiered with its record breaking first season. With changes that were made from the game's narrative, it's groundbreaking LGBTQ+ stories, and plenty of drama and crazy moments towards its finale, the new HBO show captured the attention of audiences everywhere – so it's not that surprising that The Last of Us was renewed for a Season 2 not that long after it premiered.
The first season has finally come to an end, but what do we know about Season 2? It hasn't been that long since the finale aired, but you'd be surprised – there's already plenty of information out there about what we can expect. Here is what we know so far about The Last of Us Season 2.
When Is The Last Of Us Season 2 Premiere Date?
At the time of this writing, in March 2023, we have no idea when Season 2 of The Last of Us will premiere – but this isn't that much of a surprise. The finale aired on March 12th, 2023, so it's going to be some time before anything is announced about a premiere date. Fans shouldn't expect it to be on any 2023 premiere schedule.
What we can do is theorize about when it might come out. The series was announced in March 2020, and we only just got the first season in 2023. Granted, there were plenty of filming delays because of the pandemic, but crews have adjusted to new filming protocols now.
I'd say a good time to expect it would most likely be either late 2024 or early 2025. They still need to write, film, and edit it, so it'll be some time before we end up seeing the next adventures of Joel and Ellie – I'd say at least wait until Season 2 of House of the Dragon premieres before we can start looking forward to this show.
How Much Of Joel Will We See In Season 2?
For fans of the video game, The Last of Us Part II, gamers might know that Joel's role is lessened significantly to what it was in the original game. While that isn't necessarily a bad thing, it does beg the question – what exactly is going to be Pedro Pascal's role in Season 2 if they decide to go that route? How much of Joel are we going to see?
The answer to that is still unclear – to be honest, we haven't even gotten official confirmation that Pascal is going to be in Season 2, but considering it would be pretty surprising to replace Joel after the heavily positive reception the actor has gotten, we can probably expect him to be back. Bella Ramsey, who plays Ellie, however, spoke about the upcoming season.
In an interview with Comicbook and Entertainment Tonight, on The Last of Pods, Ramsey spoke about it, and how excited she is to get started on it – but one key phrase about Pascal might give us a little bit of a hint as to how much we could see him:
While it's awesome to hear Ramsey so excited, it's important to point out that she says 'a little bit.' I don't know if that refers to the amount of filming they're going to do overall, but it could also be a bit of hint that Pascal's role might be a "little bit" less in Season 2. Only time will tell.
As Long As Bella Ramsey Wants To Stay, She Will Be Ellie, According To The Creators
Ramsey was cast as Ellie years ago, and people have come to love her version of the beloved video game character. Now, the creator of the game (and creator, writer, and EP of the TV series), Neil Druckmann, has doubled down on her portrayal, saying in a press conference (via IGN) they would only recast her if Ramsey herself didn't want to be there:
Ramsey has been a huge promoter of the series, talking about the twists and turns as well as the storylines they've been diving deeper into, so it's awesome to see that the show intends to stick with her.
Season 2 Is Not Expected To Get Through The Entirety Of Part II Of The Game
Anyone who has played The Last of Us Part II understands that it is a very complex story, so the idea of compressing all of that down into one season is daunting. Well, it seems the creators of the TV show think the same thing.
The creators confirmed to Variety that the intention for Season 2 (and onward) is that the events of the game will not be condensed for just one season. Instead, it will be spread out over multiple seasons. This means more The Last of Us content – and maybe even some new original story, which was a big question I had after Season 1 of the show.
Bella Ramsey Is Also Excited For A Certain LGBTQ+ Storyline From The Game
Another part of The Last of Us Season 2 that fans might be hoping for is a certain love story that takes place between Ellie and a Jackson resident, Dina, in Part II of the game series. Ramsey expressed her hopes for the story, and how excited she was to bring it to the small screen on the Happy Sad Confused podcast:
The Last of Us has been making a lot of changes to show further inclusivity for their LGBTQ+ characters from the game, so it'll be awesome to see this story fleshed out on TV.
Season 2 Is Going To Have A Lot More Infected
Something that I'm sure a lot of people noticed with the drama was that it wasn't nearly as violent as people probably expected it to be, with a lot less infected, and there's a solid reason why – just to make the show a lot more grounded and realistic. For Season 2, however, the creators have promised there will be more infected.
In a press conference (via Variety), Craig Mazin, one of the creators, confirmed that there will probably be a lot more infected, so fans don't need to worry about that:
Bring. It. On!
There's A Possibility Filming Could Begin As Early As 2023, According To Pedro Pascal
The last thing we need to talk about is filming, because I'm sure everyone is wondering when we might get to see these people again, and hopefully, filming could start as early as this year – at least according to Pedro Pascal.
In an interview with Collider, he teased that filming for the show could occur in 2023, joking around that he didn't even know what season of the year it was.
While that's not the confirmation I'm sure we are all begging for, it's really the best were going to get for now.
What are you the most excited for when it comes to The Last of Us Season 2? If you're a gamer, are you terrified? Or are you curious about what changes they might make? Whatever the case, I'm sure the new season will drive me crazy – like this show always tends to do.
Your Daily Blend of Entertainment News
Big nerd and lover of Game of Thrones/A Song of Ice and Fire. Will forever hate season eight. Superhero and horror geek. And please don't debate me on The Last of Us 2, it was amazing!