Why Dexter Is Still Worth Rewatching, Even With Its Controversial Ending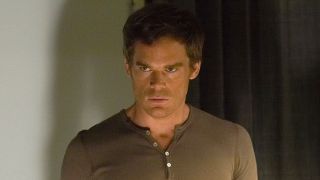 (Image credit: Showtime)
Look. I get it. I really do.
I didn't believe all the controversy about Dexter when I first started watching the show in 2021. I had never seen the popular Showtime series and really wanted to give it a watch, so I sat down with my parents (who were big fans of the series when it was airing) and gave it a re-watch.
And I thought "this is the show that was making people go crazy over its ending? This is great!"
As the seasons went on, I slowly started to realize exactly what fans were upset about, and then Season 8 came along and I did experience the controversial Dexter ending that everyone seemed to talk about. And honestly, it didn't really phase me that much, but I can see why it was a big deal.
However, today, I'm going to offer you the reasons as to why Dexter is still worth a re-watch even though you know how it's going to end. I know there are people out there who haven't touched this series since it originally came to a close – and these are the reasons why you should revisit it.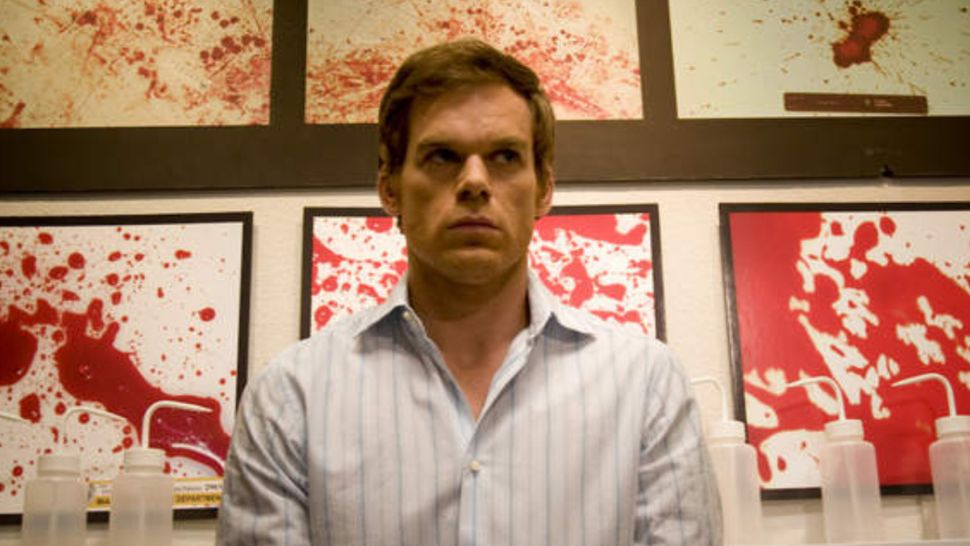 Michael C. Hall Gives An Excellent Performance Throughout The Show
Dexter Morgan is probably one of the characters that I didn't expect to like as much as I did, but even though he literally kills people because he enjoys the feeling, the high he gets from the blood spilling out of their bodies, somehow, I'm rooting for him. And that's only because Michael C. Hall does an excellent job of playing him.
Let me tell you, there are certain people on television you just can't root for because their performances are just so abhorrently bad. I won't get into details, but there are shows out there that leave little to be desired. But Hall's performance as Dexter is something that should have seriously gotten so much more recognition. He should have gotten more awards.
It's rare for an actor to somehow make a killer like Dexter likable, but I think what makes him stand out is that you see so much of him as the series goes on. You see him evolve away from his emotionless exterior. You see him start to grow and change and even use his urge for killing for a greater purpose. He's not a good guy, but he's not the worst.
His performance falls among the actors who have portrayed the worst people imaginable, like Negan from The Walking Dead, or Walter White from Breaking Bad – but still somehow make them likable through just sheer charisma, charm, and wit – or just how badass they are. And Dexter is all four, thanks to Michael C. Hall.
The First Five Seasons Are Top Tier Television
Like, let's be real. The first five seasons of Dexter were God-tier television.
I was on the edge of my seat and literally could not turn off the TV because I wanted to know what happened next, staying up until late at night in order to find out if Dexter was going to get caught by Doakes, or if he was going to find the serial killer that was destroying lives, or if he was going to succeed in his latest mission. Everything was so well-planed out and created an utter perfect storyline.
The first five seasons of Dexter reminded me deeply of the first few seasons of The Walking Dead, or even Seasons 1-6 of Game of Thrones – television that was really at its peak, and the story was something that would be talked about in film and TV classes for time to come. I could rewatch the first five seasons over and over again just for the chance to experience it all once more.
The Last Three Seasons Have Their Bad Sides – But They Do Have Good Stories, Too
I know that everyone always talks about Dexter falling off after Season 5 and yeah, I can agree to that. I don't think that the last three seasons are as good as the first five, for many reasons.
The story doesn't feel as fresh, and some of the particular character arcs – specifically Deb's and her weird transition with her feelings for her brother – do not sit well with me.
But there are benefits as well within those last three seasons that really stand out. I actually liked the religious take in Season 6 with the ritualistic killings. I also liked the addition of Hannah in Seasons 7 and 8, because I felt like she really added a lot of depth to Dexter's character that we didn't see before. There are upsides – not as many as the first few seasons, but fun all the same.
There Are Still Twists And Turns That Surprise Me
When you don't watch a show for a long period of time, you sometimes forget how good some episodes are, or certain storylines, and when you do that, the twists and turns that you remember will still shock you.
This is coming directly from my mother, as she had watched the whole entire series with me and even she, a die-hard Dexter fan, had her moments where, "oh wow, I didn't remember that!" and the scene would still shock her. There's so much to truly enjoy about this show when it comes to its storylines – especially if you haven't seen it in a long time.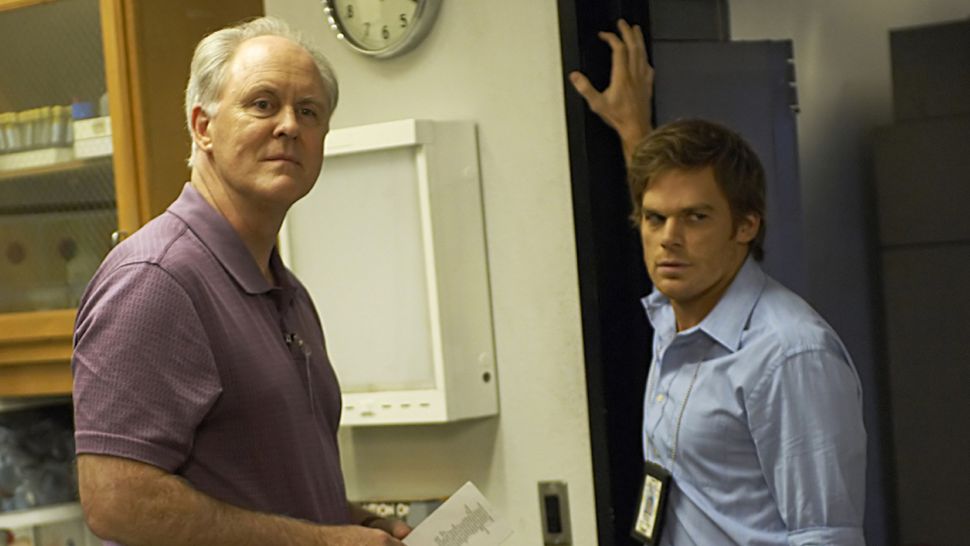 The List Of Guest Stars Is Impeccable
I wish more people talked about the incredible guest stars that Dexter had during its run, because it's seriously some of the best. John Lithgow was hands down one of the best villains not only on Dexter, but on television as a whole in my eyes. He is what made Season 4 so damn addicting for me to watch.
Same with Julia Stiles as Lumen. She was such a good partner for Dexter. The two of them had such amazing chemistry and the way her story ended felt so raw for what her character was, but at the same time, heartbreaking, because I really enjoyed her on the show and would have loved to see more of her.
I could go on for hours about how amazing the guest stars are, but just take my word for it – when there's a guest star on Dexter, like Lithgow or Stiles or Colin Hanks or Sean Patrick Flannery – they are going to bring their A-game.
It's A Great Way To Lead Into Dexter: New Blood
Of course when I finished watching Dexter, I went straight into Dexter: New Blood and let me say, this was the ultimate way for someone like me to not feel lost in the world of Dexter. Re-watching the entirety of Dexter before watching New Blood is almost a necessity, because there's so much that's talked about in New Blood that's from the original show.
What Dexter's Michael C. Hall Thinks Was Specifically 'Confounding' To Fans About The Season 8 Finale
Not only that, but I do think it's a great continuation of the story as a whole. I like the father-son partnership that occurs between Dexter and his son, and I really like the story. In my eyes, it completely made up for the lackluster ending of the original series, and while a Season 2 sadly isn't happening, I can still enjoy it for what it is now.
While Dexter is very much over and I don't think we'll be getting any more of the Dexter universe anytime soon, I have to say that you should re-watch the show. It's still a great time, no matter how you feel about the ending, and I will stand by that.
Stream Dexter on Showtime.
Stream Dexter: New Blood on Showtime.
Your Daily Blend of Entertainment News
Big nerd and lover of Game of Thrones/A Song of Ice and Fire. Will forever hate season eight. Superhero and horror geek. And please don't debate me on The Last of Us 2, it was amazing!