007 Legends Has Die Another Day, Licence To Kill Missions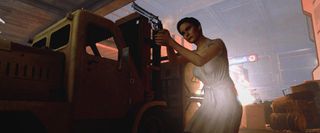 Activision shed a bit more light on their James Bond first-person shooter 007 Legends at Gamescom. They announced that the single-player campaign will feature missions inspired by Die Another Day and Licence to Kill.
The Die Another Day mission has Bond facing off against Gustav Graves, a diamond mogul apparently conspiring with a North Korean terrorist. Bond and NSA agent Jinx work together to track down Graves and kill any henchmen in their way. The mission concludes on Graves' jet high above the Korean peninsula.
Licence to Kill's mission pairs Bond with another lovely lady, DEA agent Pam Bouvier. The two set out to stop Franz Sanchez, a Mexican drug lord. After destroying Sanchez's refinery, they must capture Sanchez - or, you know, just kill him in the process.
The campaign for 007 Legends connects six Bond films with a new, over-arching plot. Activision previously confirmed that missions inspired by Moonraker and On Her Majesty's Service will be included in the base game, and upcoming film Skyfall will be featured in a post-launch DLC.
Only one mission remains to be revealed. The only Bond actor not featured in the missions announced so far is Sean Connery. I wonder which of his films they'll pick for the game. Thunderball? Goldfinger?
Image 1 of 8
Your Daily Blend of Entertainment News
Staff Writer at CinemaBlend.