One Olympian Spent An Insane Amount Of Money Playing Pokemon Go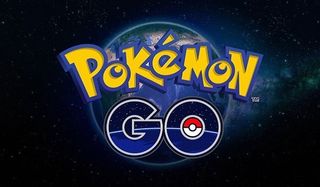 If there's one thing Olympic athletes understand, it's how to be the very best, like no one ever was. One Olympian took their love of winning pretty far in Pokemon Go, though, spending thousands of dollars while playing the hugely popular mobile game.
Japanese Olympic gymnast Kohei Uchimura, as it turns out, isn't too familiar with how data plans, roaming charges, and the like, work on mobile devices. As a result, the poor guy was recently billed nearly $5,000 for data usage while touring the world and training.
Okay, so, while he didn't spend the money directly on in-game items for Pokemon Go, he did rack up that astronomical bill because of the game. According to ComicBook.com, seemingly never-ending roaming charges were built up due to Uchimura constantly playing Pokemon Go, resulting in a bill of 500,000 yen, or $4,954.
Uchimura was apparently turned onto Pokemon Go by his Olympic teammates. While attending a recent training camp, he decided to download the game and start catching some Pokemon in his free time. Heck, he may have even seen constantly walking around and playing the game as a form of training.
The problem was that he was outside of the country and, as a result, constantly accrued roaming fees while playing Pokemon Go nonstop. When he was informed of his mobile bill of nearly $5K, his heart likely jumped into his throat. According to one of his teammates, he "looked dead" during a team meal the day he found out how much Pokemon Go had cost him.
Thankfully, the folks at his carrier were super understanding concerning the whole situation, something that might not hold true if you're not, you know, an Olympic athlete training to represent your home country. The carrier reportedly agreed to only charge Uchimura roughly $30 per day while he had been playing the game. That probably still amounts to several hundred dollars, but at least the poor guy isn't forking over $5,000 for freaking Pokemon Go.
We assume he's playing it a bit less these days, or is maybe putting his Pokemon catching habit on hold until he's back home, and less likely to earn so many roaming charges.
Pokemon Go sure has been in the news a lot this past month, frequently tied to stories like this one. Whether someone is racking up an unfathomable phone bill, crashing into a cop car, or getting lost in a mine, folks sure seem to forget to use common sense over a silly mobile game.
Don't get me wrong, I really like Pokemon Go and the positive impact it's had on the community that's sprung up around it. All I'm saying is, once again, this could have all been avoided had the person involved thought things through a little bit.
Pokemon Go is fun, but it certainly ain't $5,000 worth of fun.
Staff Writer for CinemaBlend.
Your Daily Blend of Entertainment News
Thank you for signing up to CinemaBlend. You will receive a verification email shortly.
There was a problem. Please refresh the page and try again.