PlayStation Now Is Ending Support For Almost All Devices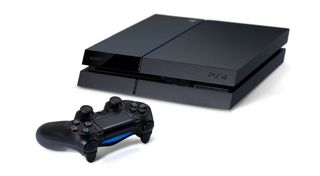 (Image credit: Sony)
Sony has announced that they will be discontinuing the PlayStation Now streaming service for almost every device except for the PS4 and PC. This means that a lot of people who used PlayStation Now through their TVs or other platforms, will be fresh out of luck this spring.
Over on the official PlayStation Blog, senior marketing manager Brian Dunn rolled out a list of all the devices that would no longer be able to utilize PlayStation Now starting April 1st.
• PlayStation 3
• PlayStation Vita and PlayStation TV
• All 2013, 2014, 2015 Sony Bravia TV models
• All Sony Blu-ray player models
• All Samsung TV models
I was really shocked to see that the PlayStation 3 and PlayStation Vita were both on the list. It would have seemed like both those devices would have been big selling points for using PlayStation Now, especially for people unwilling to upgrade or just uninterested in purchasing more game consoles.
It's also shocking to see that the PlayStation TV loses a big part of its appeal. Anyone who purchased the device as a streaming TV alternative is now dealing with the reality that it can no longer access PlayStation games available through PlayStation Now. It's most certainly a severe limitation for those who own a PlayStation TV.
According to Dunn, Sony will be focusing solely on supporting the PS4 and PC. The service originally started back in 2014 for PS3 users as part of a closed beta, and then eventually launched in the following year. Sony kept the service very much under wraps and was quite coy about details on pricing.
Eventually, they did announce the pricing but it certainly wasn't what a lot of gamers expected. Originally, many people thought it would be part of a backwards compatibility service for PS4 users to play PS2 and PS3 games. It did allow you to play games from the older consoles, but, unfortunately, they limited users to only being able to stream games through the cloud service as opposed to being able to import older titles through the PlayStation Network ID or by installing games via disc.
The limitation of keeping older titles available only through the cloud -- a very expensive feature that was originally $40 for three months of service but eventually came down to $100 for an annual subscription -- turned off a lot of gamers who were hoping to simply pop in their older games and play PS2 and PS3 titles on their PS4.
Microsoft took the complete opposite route, giving gamers real backwards compatibility, allowing them to install older Xbox 360 games through disc or through their digital profiles. The expansion on the backwards compatibility for the Xbox One made it a far more worthwhile venture for Xbox owners than PlayStation Now was for PS4 owners.
High subscription prices and slow roll-out of classic games seemed to work readily against the PlayStation Now service, and it's not surprising that Sony is cutting support for the cloud service on anything that isn't PS4 and PC. One has to wonder how long the service will stay in play before it's shuttered altogether.
Your Daily Blend of Entertainment News
Staff Writer at CinemaBlend.
Your Daily Blend of Entertainment News
Thank you for signing up to CinemaBlend. You will receive a verification email shortly.
There was a problem. Please refresh the page and try again.