Payday 3 Is On The Way, Eventually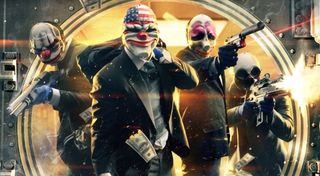 (Image credit: Starbreeze AB)
Starbreeze AB and Overkill Software announced recently that Payday 3 is currently in development and is on the way... eventually. The game is in full production at the moment and Overkill Software is working around the clock to bring the game to life.
The news was announced in the fiscal earnings report on Starbreeze's official website, where they stated that Payday 3's development has officially initiated and they've already ramped up to a full production queue in order to make the game that they want.
They make it a point that Payday 3 being in development is something they're taking very seriously. In the earnings report they mentioned that they're going to put in as much time as they need to make the game the best that it can be,
This isn't just empty marketing speak. The team at Overkill Software have been reiterating that line across social media and to their fans. They repeatedly state that they won't be rushing Payday 3, and that they're taking in a lot o feedback from the Payday 2 community in order to improve the experience for the third canonical game in the series.
They appear to be adopting the same design philosophy that Remedy Entertainment did with the original Max Payne and what Valve did with the Half-life games, stating that the newest Payday will "be done when it's done". I don't think I need to explain just how influential and industry-altering both the original Max Payne and Half-Life were due to not being rushed out of the door, so giving Overkill Software time to work on the new game seems like it's what's best for business.
Some fans, however, worried about what this means for Payday 2 content. Well, as mentioned in the fiscal report, they've continued to release a lot of new content for the game, including the newest John Wick 2 DLC expansion. Overkill will continue to work on Payday 2 while still in full production of Payday 3.
Some gamers on social media were asking Overkill about what this means for Overkill's The Walking Dead, and they were told that Overkill is also still working on that game as well. In the fiscal report they sort of assuage some fears of studio fatigue by mentioning that due to their successes, they have more than 550 developers working across multiple projects under the Starbreeze publishing label.
They still don't offer any relative time frame for Payday 3, but they do mention that Overkill's The Walking Dead, Crossfire and The Raid are all due for release in 2017. So going by that estimate, I don't think we should expect to see Payday 3 on store shelves until 2018 at the earliest or maybe even 2019. Then again, a lot of the production progress will be dependent on the tools they're using and which platforms they'll be focusing the game's release on.
Your Daily Blend of Entertainment News
Staff Writer at CinemaBlend.