Here's What The Nintendo Switch Online Service Will Cost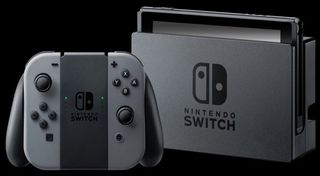 (Image credit: Nintendo)
Nintendo's online network is currently up and running for select Nintendo Switch games. Players are able to use their Nintendo Network ID to play stuff like Mario Kart 8: Deluxe and the upcoming ARMS for free. However, the free network service won't last forever, and here's what it'll cost when it goes live: $20 a year.
The news went live over on the official Nintendo website, where it was announced that gamers will have to pump out some actual money to play games on the Nintendo Switch starting in 2018. Originally the subscription fees were set to go live this fall, but since the payment feature won't be live for the Switch until 2018, gamers will have access to the online network for free up until then. There will be a three-tier pricing model, where a single month of premium service will cost you $3.99. A three-month membership will run you $7.99. And a year-long membership will cost $19.99.
The way the service is priced, it's obviously cheapest to go with the annual subscription because if you tried paying month-to-month for a whole year, it would cost you close to $50. If you decided to pay for the three-month membership for the whole year, it would cost you $32. So Nintendo wisely positioned the premium costs to entice gamers to pay for the annual membership. It's about $40 cheaper than Sony's PlayStation Plus subscription fees for the PlayStation 4, which will run you $59.99.
In the case of Nintendo, the network fees that roll out in 2018 will only apply to the Nintendo Switch. If you play games on the Wii U or the Nintendo 3DS, the online network service will continue to be free.
Throughout the remainder of 2017 gamers will also be able to play Nintendo Switch's online games for free. This is a great way to lure in those who may be apprehensive about paying Nintendo any more than they have to, and need some convincing to stick with the service. Nintendo also has two huge multiplayer games due out this summer in the form of ARMS and Splatoon 2. Both games will demonstrate just how solid Nintendo's network infrastructure is, in addition to games already on the market with online multiplayer such as Fast RMX and Mario Kart 8: Deluxe.
The roll out of the premium Nintendo Network service will also feature online lobbies and voice chat. A free limited version of the voice chat will also be demonstrated this summer with the release of Splatoon 2. There are already some new gaming headsets on the way for the Nintendo Switch as well.
As a bonus for signing up for the premium Nintendo Network service, there will be access to classic Nintendo titles retrofitted with online multiplayer. This includes games such as Super Mario Bros. 3 and Dr. Mario to name a few. That's a very, very interesting proposition to help lure gamers into the premium Nintendo Network service. Being able to play classic Nintendo titles online? Count me in.
There's also a quick rundown of what the differences will be between the non-subscriber free network access and those who pay for the Nintendo Switch's online services. Premium members gain access to online gameplay, online lobby and voice chat, classic game selections, and Nintendo eShop deals.
When 2018 arrives, non-subscribers will only have access to the Nintendo eShop, the ability to register and manage friends, the ability to snap screenshots and share it on social media, and access to the Nintendo Switch parental control app. Subscribers also have access to all of those features as well, but then they also get the added benefits of the premium service.
Your Daily Blend of Entertainment News
Staff Writer at CinemaBlend.
Your Daily Blend of Entertainment News
Thank you for signing up to CinemaBlend. You will receive a verification email shortly.
There was a problem. Please refresh the page and try again.