This Is How You Can Get A Secret Super Mario Bros. 3 Animation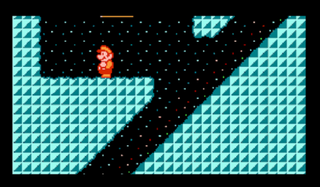 No matter how well you think you know the Super Mario Bros. series, there's still a secret or two waiting to be discovered. Take, for instance, a really rare animation in Super Mario Bros. 3 that boasts an adorable scene of Mario sliding on his back.
The folks over at Kotaku got a bit bored this afternoon and started perusing Supper Mario Broth, a tumblr page that is dedicated to all sorts of Nintendo goodness including art, trivia and hidden secrets peppered throughout various beloved franchises.
http://www.suppermariobroth.com/post/142514108425/in-super-mario-bros-3-hammer-mario-cant-slide
One of these fun secrets comes to us from Twitter user Chris Kohler, who brought up the fact that there is only one place in all of Super Mario Bros. 3 that you can slide as Hammer Mario.
As Kohler points out, there is exactly one place in SMB3 where you can actually slide while wearing a Hammer Mario suit, which is a real shame since the animation is so gosh-darned adorable.
As the original article points out, you can't normally slide while wearing a Hammer Mario suit. However, since Mario naturally slides on certain sloped surfaces, the programmers had to include a slide animation just in case players managed to grab the suit and fall into a slide.
You can see the slide in action within the Kotaku story, which features the only place in the game where Mario can grab the suit and enter a slide. It looks exactly like his normal back slide but, with the shell on his back and the added helmet, Mario looks a little bit like a panicked turtle hurtling toward its doom. As I aid, it's a kinda cute spin on what you're used to seeing.
And if that isn't enough random Mario fun for you today, you can always check out our latest coverage on a video compiling the top 10 most difficult levels in all Super Mario history. There's also our recent post on how Super Mario Maker is teaching youngsters some important skills, just in case you can't get enough of the mustachioed plumber.
Now that we think about it, it's about time Nintendo announce a new Mario game. There hasn't been much these past couple of years, so we're thinking the brotherly duo and their best pals are due for a fresh adventure. Then again, it seeming more and more likely that the Nintendo NX will be announced for a fall release, so the arrival of a new console might be the perfect time to introduce the world to a brand new Mario outing. We'll just have to wait and see what Nintendo has up its sleeves.
Your Daily Blend of Entertainment News
Staff Writer for CinemaBlend.
Your Daily Blend of Entertainment News
Thank you for signing up to CinemaBlend. You will receive a verification email shortly.
There was a problem. Please refresh the page and try again.