Marvel Vs Capcom Infinite Confirms 4 New Characters At SDCC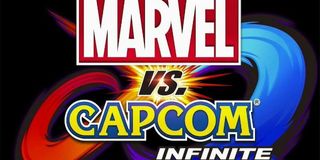 Capcom and Marvel have been slowly revealing the rest of the game's roster leading up to the release of Marvel vs Capcom: Infinite this fall. The game sees plenty of returning faces from the previous titles, as well as all new characters set to fill out the roster. Four of those characters have just been revealed at this year's San Diego Comic-Con, including Spider-Man, Frank West, Nemesis and Haggar.
During this year's Marvel panel there was a brief trailer clocking in at almost two minutes featuring gameplay of Marvel vs Capcom Infinite. The trailer revealed four new characters being added to the roster following up on the recent news that was just recently dropped at this year's EVO last weekend. The four new characters include Frank West from the Dead Rising series, the comic book version of Spider-Man, Mike Haggar from Final Fight and the Nemesis from Resident Evil 3.
The trailer showcased Spider-Man teaming up with Frank West, unleashing some brand new attacks and special moves, even combining some devastating explosive attacks from a few of his arch nemesis like the Hobgoblin as he pummeled on Mike Haggar.
If you were hoping for the costume design from Spider-Man: Homecoming, you're fresh out of luck. But, knowing Capcom, it just might be added as post-release DLC in a costume pack for like $14.99.
The trailer also showcased the Nemesis and Frank West throwing down some moves, along with the characters that were on display from EVO earlier this week. YouTuber NR_Chris managed to capture some off-screen footage on his phone, depicting all of the new characters' moves, combos and special abilities.
This follows up on the EVO outing of Jedah from Darkstalkers and both Gamora and Thanos from Guardians of the Galaxy. Thanos wasn't that much of a surprise given that he was featured in the opening intro cinematic for Marvel vs Capcom: Infinite, but it's nice to see that it appears as if the Guardians will be rounded out with another member. It's a shame that four-on-four matches weren't the standard, otherwise it would have been rad having Drax, Star-Lord, Rocket and Gamora on a team.
The current reveals from San Diego Comic-Con so far coincide with the leaked roster list from last month, which appeared shortly after the game's appearance at E3 this past year.
According to Eventhubs, if the reveals have been consistent with the roster leak so far, we're supposed to be getting a reveal for Ant-Man next. There are also rumors that Venom could also make the list as a DLC character, but that hasn't been confirmed yet.
Some people are a little disappointed in the list because it's a far-cry from the amount of Marvel and Capcom heroes and villains featured in Ultimate Marvel vs Capcom 3. Some suspect that the roster reflects more of Marvel's bid to have Capcom feature MCU characters over the comic book-only or television characters, which would be a real shame because that means no Daredevil, no Punisher, no Blade, and no Ghost Rider. Hopefully we'll get to see some of the fan-favorites from the previous games (especially the X-Men) make a return at some point in the future, maybe in a Super Marvel vs Capcom: Infinite release?
You can look for the crossover fighting game to launch for the Xbox One, PS4 and PC starting September 19th.
Staff Writer at CinemaBlend.
Your Daily Blend of Entertainment News
Thank you for signing up to CinemaBlend. You will receive a verification email shortly.
There was a problem. Please refresh the page and try again.