Playerunknown's Battlegrounds Has Sold An Insane Number Of Copies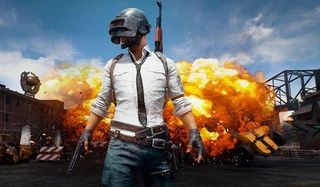 If you look up the definition of "lightning in a bottle," the current description would likely include a reference to Playerunknown's Battlegrounds, the latest smash hit that literally everyone seems to be playing. Well, the game has hit yet another milestone this week, selling over 10 million copies worldwide.
The above tweet comes from the official Playerunknown feed, announcing that the game has recently sold over 10 million copies. It's usually a fantastic sign if a game sells just a million copies, so you can see why ten times that figure is rather impressive. Not many games reach those heights, and PUBG managed to do it in about a year.
With that many people picking up Battlegrounds, it's no surprise that the game also recently broke its own concurrent player count, with 917,000 people playing the game at one time. To put that inperspective, PUBG managed to overthrow the reigning Steam charts champ for a couple of days, Dota 2. Sure, Valve's own MOBA eventually reclaimed the tops spot, but forfeiting the crown even for a couple of days is noteworthy for the new challenger.
And, in case you forgot, PUBG technically isn't even at full launch just yet. Still, according to the development team at Bluehole, things are going swimmingly. We figure they've got a nearly unlimited amount of funds to throw at development with 10 million folks picking up the game, so hearing that they're right on schedule isn't exactly a big surprise. While no hard dates have been pinned down just yet, the team is quoting a nebulous "late 2017" launch date for the game on Xbox One, as well as an early 2018 full launch window for the game on both platforms.
The real question is whether or not PUBG is actually an exclusive console launch for Xbox, or if it's merely "exclusive" for six months to a year. Given how successful the game is on PC, we have a hard time believing Bluehole would want to limit their console audience indefinitely. We imagine bringing it to more platforms would only push that 10 million figure higher and higher. Heck, depending on how cross-play works out, we imagine there are plenty of people out there who might even buy the game on more than one platform just to experience each of the communities.
This just goes to show that you never really know what's going to stick with gamers. Playerunknown's Battlegrounds started off as a mod and has ballooned into a stratosphere only shared by games like the legendary Minecraft. And in an era when MOBAs and games like Overwatch are typically the biggest draws, it's nice to see something unique like PUBG absolutely captivate the gaming world. If nothing else, that should serve as huge encouragement for folks to just keep creating mods and games; you never know where it might take you.
Your Daily Blend of Entertainment News
Staff Writer for CinemaBlend.
Your Daily Blend of Entertainment News
Thank you for signing up to CinemaBlend. You will receive a verification email shortly.
There was a problem. Please refresh the page and try again.