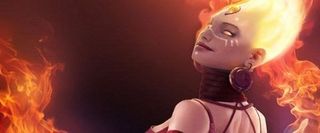 Oh, Valve, you've done it again. It seems their strategy game Dota 2 will not arrive by the end of the year. Fortunately, though, the beta isn't too far away.
Valve boss Gabe Newell told GameSpot in a soon-to-be-published interview that Dota 2 is now expected in early 2012. The word "expected" leaves some wiggle room. Best not to get your hopes up for a 2011 release, though.
Nonetheless, the public will get to try out the game soon thanks to the beta. GameSpot reports that a closed beta for DOTA 2 will begin shortly after the end of the International. The International is a $1 million Dota 2 tournament currently underway at GamesCom 2011. Valve is also planning to hold an open beta at a later date.
Valve opened up sign-ups for DOTA 2's beta earlier this week. There's not much to the sign-up process; you just need to get a Steam account and visit the official website.
Dota 2 is a team-based strategy game based on the Warcraft III custom scenario Defense of the Ancients. Players control powerful Hero units and work together to destroy a special structure in their enemy's base while preventing their opponents from doing the same to them. There are also role-playing game elements mixed in, with the Hero units growing more powerful over time as they defeat enemies.
This game will be the first strategy Valve has ever developed. To make sure their first foray into that genre is solid, they've enlisted the services of IceFrog. IceFrog is one of the developers of the original WC3 scenario.
Your Daily Blend of Entertainment News
Staff Writer at CinemaBlend.