When The Next Episode Of Life Is Strange: Before The Storm Is Coming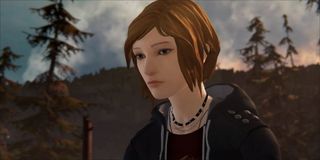 (Image credit: Square Enix)
Deck Nine's take on Dontnod's Life Is Strange series continues with the second episode of the prequel trilogy for home consoles and PC. The developers recently laid out when gamers can expect to get their hands on Episode 2 of Life is Strange: Before The Storm, and it's coming a lot sooner than you think.
According to Gamespot you can look for Life is Strange: Before The Storm: Episode 2 -- Brave New World to go live on October 19th for the Xbox One, PS4 and PC. The new episode will pick up where the last episode left off, which included Chloe meeting with and befriending Rachel, one of the most popular girls at Blackwell Academy.
Chloe and Rachel's friendship quickly buds and then becomes disrupted when Rachel lures Chloe into an adventure up into the mountainside, where Rachel desperately wants to use the viewfinder. It's then revealed that Rachel was actually using Chloe to spy on her dad, who was actually having an affair with another woman.
Despite Rachel and Chloe's early relationship becoming strained over Rachel becoming angry and emotional about finding out about her father's infidelity.
Based on the teaser, the second episode focuses more on Chloe's wrecked home life, and dealing with her mother's new boyfriend. In typical Life is Strange fashion, players will have to navigate the troubled relationship between Chloe and those she likes and those whom she despises.
Not only that, but the second episode also teases Chloe getting into further troubles with Frank in order to pay back her debt for the drugs she purchased from him. Frank has Chloe stealing from Blackwell, but things don't quite go as well as Chloe planned. Also, unlike Max from the original Life is Strange, Chloe lacks any of the time-manipulation powers.
Also, unlike Max, there's a lot of drama that surrounds the teenage life of Chloe based on her bad decision making, foul attitude, and rebellious nature, leading her to get encapsulated with criminal-minded individuals, dangerous situations, and perilous circumstances.
Unlike Dontnod's original take with the series, which had five episodes that were spread out over the course of the entire year, Deck Nine decided to launch the episodes much closer together and keep everything tied up nice and neat so that players wouldn't forget what happened in the previous outing.
It's a smart release strategy for the Life Is Strange: Before The Storm episodes, given that it means that Deck Nine can avoid people forgetting about the story arcs and plot threads, which sometimes happens with Telltale Games when the episodes are spaced out by several months.
Once the three episodes for Before The Storm wrap up, gamers can also look forward to Dontnod continuing the main Life Is Strange story with some sort of sequel game. The company has been mum about the details, but a lot of people are still interested in Max and Chloe's adventures. For now, gamers can look forward to Chloe and Rachel's adventures with Episode 2's launch on October 19th.
Your Daily Blend of Entertainment News
Staff Writer at CinemaBlend.
Your Daily Blend of Entertainment News
Thank you for signing up to CinemaBlend. You will receive a verification email shortly.
There was a problem. Please refresh the page and try again.