Xbox Is Running A Horror Game Sale For Halloween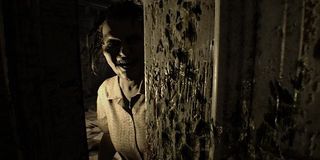 If you're looking to scare up a little Halloween fun in your gaming calendar this week, Microsoft has you covered. They've kicked off a Shocktober Sales event and, for the next five days, you can enjoy big discounts on all sorts of spooktacular titles.
The Shocktober Sales announcement went live recently on the Major Nelson blog, with discounts on dozens of titles available through Halloween night, Oct. 31. Both Gold and Silver members can get in on the discounts across both the Xbox One and Xbox 360. And in case you're the type of person who likes to put things off until the last minute, they've even included a handy timer to let you know exactly how much longer you have to get in on the deals.
As an added bonus, though we don't know how it ties in to Halloween, you can add free metallic finishes to the D-pads and triggers of any Xbox Design Lab controller you decide to pick up during this same promotion. So have fun blinging out your gaming experience while pooping your pants from scary games.
There are far too many games included in this promotion to just re-list them here, so I definitely recommend you check out the original post to get the full rundown or if you're in the market for something in particular. Discounts seem to start out at about 25 percent off and climb all the way up to 75 percent off, depending on the title.
But for those of you looking for a taste of what to expect, I'll cherry pick a few standout deals for each platform.
On the Xbox One front, we have to jump straight down the list to the fantastic Resident Evil 7. The Deluxe Edition and Standard Edition are available for half off through the promotion, with Banned Footage Vol. 1 and 2 at 40 percent off each. The season pass for DLC is also 10 percent off, in case you'd rather go that route.
Prey is only 25 percent off, but it gets a special mention because it's a fantastic game and not nearly enough people have played it yet. The same goes for Killing Floor 2, which is a must-have for those of you who just really like wave shooters.
DOOM can be yours on the Xbox One for 33 percent off, but we feel they really missed an opportunity here to mark it down by 66.6 percent. A whole bunch of Dead Island and Dead Rising games join the mix, alongside various Founders Packs for Fortnite.
If you're still enjoying some last-gen goodness, then you'll want to check out State of Decay at 75 percent off for the 360. Diablo III: Reaper of Souls is 60 percent off through Halloween, with my beloved Castlevania: Symphony of the Night marked down by 66 percent.
A whole bunch of Resident Evil games are also on sale for the 360, alongside the Dead Space trilogy (75 percent off each) and the cult classic, Shadows of the Damned.
Your Daily Blend of Entertainment News
Staff Writer for CinemaBlend.
Your Daily Blend of Entertainment News
Thank you for signing up to CinemaBlend. You will receive a verification email shortly.
There was a problem. Please refresh the page and try again.