Mega Man X Series Is Coming To All New Consoles And PC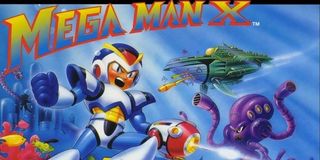 (Image credit: Capcom)
Capcom is giving Mega Man fans plenty to be excited about. After announcing that Mega Man 11 was in the works and planned for release in 2018, the company also announced that a Mega Man X collection was also set to re-release for today's current gen consoles at some point during the summer of 2018.
Polygon is reporting that Mega Man X through Mega Man X8 will all be available for the Nintendo Switch, PlayStation 4, PC, and Xbox One as part of the Mega Man 30th anniversary celebration.
What wasn't made clear was whether or not each of the games would be released individually or if they would be released as part of a bundle pack. Unfortunately, none of the other websites have details on the packaging of the games, either. So we're not sure if you'll have to buy each of the games separately, or if Capcom will be kind and allow gamers to pick up all eight titles for a fixed priced.
The best case scenario would be to allow gamers to purchase all eight games in a bundle pack, both digitally and physically, allowing fans of the blue bomber to get in their fill of the character without stretching the wallet thin. A worst case scenario would be each of the games re-releasing individually for around $9.99 or $19.99 each, which would severely hamper the appeal of the collection pack.
The Mega Man X series being announced as a comeback title for the Xbox One, PS4, Switch and PC was also accompanied by news that there would be two 8-bit Mega Man collections also set to launch on the Nintendo Switch, along with the all new Mega Man 11, which was also recently announced by Capcom via live-stream.
Each of the games offer gamers something new and different to experience, with the 8-bit titles hearkening back to the old days when the NES was the king of the crop and the difficulty was ramped up way high. Switch owners can expect to experience those classics come summer of 2018.
The Mega Man 11 release will focus on a 2.5D experience that appears to be what a lot of people hoped Mighty No. 9 was going to be. The game moves away from the classic NES style of visuals and embraces a more new-age visual style for today's generation of games.
The original Mega Man X titles were all sprite-based and hand-drawn. They were noted for their quality artwork and interesting gameplay elements that weren't present in the other previous Mega Man games, such as sliding and being able to play as Zero and use his melee-based lightsaber attacks.
Given how secretive Capcom is about the new Mega Man X collection for home consoles and PC, it definitely leaves one to wonder if the games will be simple remasters or if there will be some remade elements as well, such as improved assets, stages, music or graphics?
For now we'll just have to wait and speculate until Capcom decides to roll out more info for the upcoming re-release.
Your Daily Blend of Entertainment News
Staff Writer at CinemaBlend.