PUBG Has Hit Another Huge Xbox One Milestone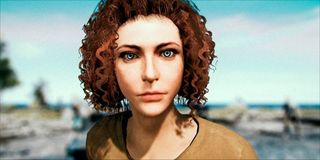 (Image credit: PUBG Corporation)
PUBG Corporation continues to break records, set records, overcome barriers no one thought possible, and breach milestones few games have done before it. It's latest accomplishment is managing to surpass a number on the Xbox One, making it easily one of the best single-platform sellers on the Xbox One at the moment, garnering more than 4 million players within just two month's time.
According to Eurogamer, PlayerUnknown's Battlegrounds has managed to achieve more than 4 million users on the Xbox One alone. This is separate from the 28 million copies the game has already moved on PC.
As explained in the article, it wasn't but a few weeks ago that PlayerUnknown's Battlegrounds had managed to surpass the 3 million mark on the Xbox One. And before that, the game had sold more than a million copies within a day of its release back in December.
Essentially, it appears that no matter what platform that the game appears on, it's a massive seller, as evident with the fact that it sells at a rate of more than 2 million units a month on PC since coming out back in March of 2017.
For Xbox gamers, however, PUBG Corporation decided to reward gamers for helping the survival game to reach the heights that it has. Players who own a copy and log into the game before January 31st on the Xbox One will be gifted 30,000 Battle Points to spend on in-game cosmetic items to customize and outfit your character with new gear.
As pointed out by the Eurogamer article, the studio hasn't quite moved exactly 4 million copies given that multiple users can access a single copy of the game. Having more than 4 million registered players is still a massive milestone, but it's similar to Blizzard's case with Overwatch, where having more than 35 million registered players doesn't exactly translate into those millionsof copies being sold. There are still millions of players who have access to the game thanks to PC cafes that are popular in South Korea and China, which account for the massive influx in the player count, even though it doesn't necessarily mean that a new copy has been sold.
However, in the case of the PlayerUnknown's Battlegrounds' sales on PC... it does have more than 28 million owners, according to Steam Spy. This means that 28 million different people with registered accounts on Steam have a copy of the game. It still doesn't necessarily mean every single copy was sold, as some could have been gifted or retrieved from bundle packs, but it's still a high enough metric to know that millions upon millions of copies have still been shifted throughout the gaming community.
Nevertheless, the high engagement rate on the Xbox One should be music to Microsoft's ears, especially given that throughout the fall season the company was definitely looking for a heavy hitter that wasn't mired in controversy surrounding loot boxes or microtransactions the way Forza Motorsport 7 was.
From the looks of it, it appears Microsoft definitely made a smart move securing PlayerUnknown's Battlegrounds for the Xbox One, and it's paying off big time with the amount of player engagement and the number of copies that are being sold in such a short amount of time.
Staff Writer at CinemaBlend.
Your Daily Blend of Entertainment News
Thank you for signing up to CinemaBlend. You will receive a verification email shortly.
There was a problem. Please refresh the page and try again.