What's Coming To Xbox Game Pass In March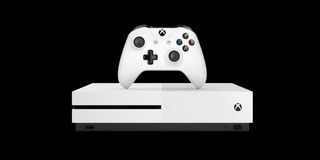 Microsoft's Game Pass is continuing to expand and roll out new content for gamers each month of the year. March in particular will receive a brand new slate of games for those subscribed to the service to download and play as part of the Xbox Game Pass offerings.
According to a post on the Xbox News portal (opens in new tab), seven new games will arrive starting March 1st, including: Rise of Tomb Raider, Super Lucky's Tale, Resident Evil Revelation 2, Oxenfree, Sonic CD, The Final Station, and Euro Fishing. Additionally, starting March 20th, Sea of Thieves will be available as part of the Xbox Game Pass, too.
The games cover a wide canvas of genres, with Rise of the Tomb Raider as an action-packed, third-person platforming shooter that should appeal to Xbox gamers who have been craving something like Uncharted, but, since that franchise is exclusive to Sony, they'll have Tomb Raider to compensate.
If you're into third-person shooters but you're not into platforming, you might want to check out Resident Evil Revelations 2, which will give you some third-person co-op survival horror action to check out.
On the other side of the spectrum, if you're looking for a side-scrolling 2D shooter there's The Final Station, which is a zombie survival game where you'll be tasked with recruiting survivors and clearing out zombie-infested locations while traveling around in an armored train. I'm actually shocked that this hasn't been turned into a movie yet.
If shooting and killing just isn't your thing, the Xbox Game Pass has more family-friendly affair like platformers such as Sonic CD and Super Lucky's Tale. Both games feature a classic return to adventure platforming that was oh-so-present back during the 1990s. If you have the Xbox One there's also the ability to play Super Lucky's Tale with UHD support, giving you an opportunity to experience the game in native 4K resolution, assuming you have a UHD 4K TV.
Now, if you're more interested in an off-the-cuff kind of game, there's Oxenfree, which is the sort of game that will likely appeal to people who enjoy fare like Stranger Things or The X-Files, since it deals with a group of teenagers spending a last getaway together on an island that turned out to be used for secret teleportation experiments. The teens end up going through a space-time rift and exploring a sci-fi horror world.
If action and platforming games aren't your thing, there's also Euro Fishing for gamers who like sports games and taking it easy with casual play.
The Xbox Game Pass is separate from the Xbox Live Games With Gold offerings. In the latter case you get free games added to your Xbox Live account if you have an Xbox Live Gold subscription. In the former's case the Xbox Game Pass allows you access to every game in the available library for a fixed monthly fee.
If you have an Xbox Game Pass and have been looking for more games to play, you'll have more than a handful of games ready starting March 1st.
Staff Writer at CinemaBlend.
Your Daily Blend of Entertainment News
Thank you for signing up to CinemaBlend. You will receive a verification email shortly.
There was a problem. Please refresh the page and try again.