Splatoon 2 Is Getting A Major Update, Here's What It Does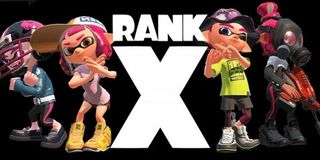 Nintendo earlier this year said a major update would be coming to Splatoon 2 and, tonight, they're going to make good on that promise with update 3.0. Get ready to collect loads of new gear and work on a brand new X Rank in competitive play.
It's been a big first year for Splatoon 2 on the Nintendo Switch, with regular Splatfest events pitting players against each other in fun-filled competitions and fresh gear and maps launching, for free, on a regular basis. That continues this week with Version 3.0, all of which will also be provided to players free of charge.
According to Nintendo, tonight's update includes more than 100 pieces of new and returning gear, new songs for the soundtrack and, for all of you Ranked Battle fans out there, a new top tier rank to earn. Weapons will also receive a rebalance with this update and Callie, the missing Squid Sister, will return to the game world.
While Callie's sister helped guide players through the single-player mission, this second half of the Squid Sister crew has been missing in action up to this point. We figure she'll probably herald the coming of Splatoon 2's premium DLC due out this summer, which will primarily focus on single player content in the form of 80-plus new levels to blast through. The original campaign only had about a quarter that many, so Splatoon 2 is due for another huge update later this year.
While all of the new gear is a welcome addition to the game, more competitive players are likely more interested in the new X Rank being introduced to the update. According to the announcement, anyone ranked S+10 when the update drops will automatically be registered as an X Rank player. Once a month, 500 players with the highest X Power level for each of the game's four Ranked Battle modes will receive special recognition on SplatNet 2, part of the Switch mobile app. Those levels will be reset every month and anyone below a certain threshold will be ranked down to S+9 in order to fight their way back up through the ranks.
That first reset is scheduled for May 31, so that's how long you'll have to rank up as far as possible if you're hoping to earn global recognition on the first leaderboard announcement. Future resets will take place on the final day of each month.
As an added bonus, the Camp Triggerfish stage will also go live with this evening's update, giving players a new arena to cover in paint. And if you were curious about those soundtrack additions, they'll be tunes from Chirpy Chips, an in-game chiptune-style band featured prominently in the first Splatoon.
Staff Writer for CinemaBlend.
Your Daily Blend of Entertainment News
Thank you for signing up to CinemaBlend. You will receive a verification email shortly.
There was a problem. Please refresh the page and try again.