Nintendo Switch Online Service Will Include Free Classic Games, Online Save Backup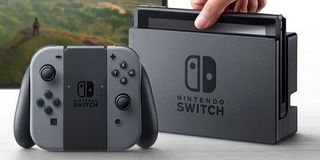 With Nintendo shifting its Switch online service to a premium model later this year, the publisher has announced a handful of the features subscribers can expect, including the ability to backup saves online and enjoy classic games with new features.
At the moment, Nintendo's Switch online functionality is totally free. Whether you want to take advantage of voice chat with the Switch app or play online games like Splatoon 2 or Mario Kart 8, you can enjoy all of that functionality at no cost. Come September, however, Nintendo will roll out a premium service for that kind of functionality and more, bringing the console more in line with what is already offered through services like PlayStation Network and Xbox Live Gold.
This news shouldn't come as a surprise, as Nintendo revealed plans for the subscription service alongside the launch of the Switch over a year ago. The service was actually supposed to go live last fall, got pushed back to later in the year, and finally settled on a September 2018 launch window that appears to be set in stone.
So what will you get for subscribing to the service? Nintendo answered that question last night, outlining the features of "Nintendo Switch Online."
Possibly the biggest draw is what is being called "Nintendo Entertainment System -- Nintendo Switch Online." You can think of that poorly named service as a banner under which Nintendo's Netflix-like games library will be made available. If the name didn't give it away, this appears to be only classic NES games, with the launch roster to include 20 titles. In short, subscribing to Switch Online will grant you unlimited access to some classic games, with the library set to expand "on a regular basis."
You'll be able to play these games, use saves and even take them online with friends. The titles announced so far include Dr. Mario, Super Mario Bros. 3, Donkey Kong, The Legend of Zelda and Balloon Fight. It sounds like this will be handled through a single location, rather than requiring players to download each of the games individually.
The other features of the service include continued access to the online app for socializing and voice chat functionality, the ability to play games online and, as noted above, the ability to back up your saves to online storage.
While Nintendo's offerings aren't as robust as on other platforms, the pricing at least reflects that fact. Several pricing models will be available, including one month of service for $3.99, three months for $7.99 and a full year for $19.99. That pricing falls in line with what Nintendo estimated for the service last year. There's also an annual family membership for $34.99, which allows up to eight account holders to have access to the online service, even on different systems.
Your Daily Blend of Entertainment News
Staff Writer for CinemaBlend.
Your Daily Blend of Entertainment News
Thank you for signing up to CinemaBlend. You will receive a verification email shortly.
There was a problem. Please refresh the page and try again.