E3's Coolest Products Are Coming To Gamestop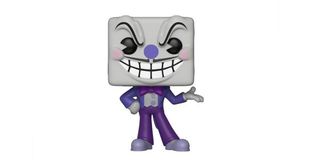 (Image credit: GameStop)
Every year peripheral manufacturers unleash their own slate of awesome new products and gadgets for gamers to consume. Oftentimes these products are far off from release and gamers are left begging and pleading for release dates and information on when they'll be available for purchase. Well, it turns out that you won't actually have to wait long for some of the gadgets and products on display at this year's E3, because they're all coming soon to GameStop.
The product line-up will cover all of the games set to arrive between fall of this year and spring of 2019. This includes accessories, collectibles, toys, and peripherals for the Xbox One, PS4, Nintendo Switch, and PC. Of course, the company will also have on hand all the latest gear and games that were also on display at E3, such as Cyberpunk 2077, The Last of Us: Part II and Gears of War 5.
Beyond some E3 deals on console hardware and pre-order discounts on upcoming games such as Overkill's The Walking Dead or Red Dead Redemption 2, there are also action figure sets for Call of Duty Ghost that are exclusive to GameStop, along with a Destiny collector's chess set, and some Destiny 2 Titan Sentinel Shield replicas.
There are a number of weapon replicas being made available at GameStop ranging from $49.99 to $149.99 based on Bethesda Game Studios' Fallout, along with a diorama statue for Capcom's upcoming Mega Man 11.
And while Gears POP!, may not have received any kind of a pop from the audience at Microsoft's E3 press conference event, you will be able to pick up some brand new Funko POP!, collectible figurines from GameStop based on some of the most popular games on the market at the moment, including a King Dice figurine from Cuphead, and an active camo Master Chief from Halo. There are also T-shirts based on Deadpool and Kingdom Hearts.
New accessories like the PlayStation Gold wireless headset and a new stock of DualShock 4 controllers with different colors are also available, along with a number of deals on hardware discounts.
There are also some collectible game bundles and discounts available as well, including Assassin's Creed Odyssey Collector's Edition with a special Spartan keychain available for $149.99, the special Call of Duty: Black Ops 4 Pro Edition will be available for $119.99, and pre-orders are also open for Destiny 2: Forsaken for $39.99, which also comes with a free double-sided poster.
Some of these deals are running for a limited time through the GameStop E3 web portal (opens in new tab), while others will be available from the fall through spring of 2019.
Sadly, if you were hoping to get your hands on the Microsoft Adaptive Controller it won't be available at GameStop. It's only exclusively available through the Microsoft Store, despite Microsoft wanting the device to be made available for the Nintendo Switch and the PlayStation 4. Nevertheless, you can still get your peripheral fix through Funko POP! figurines and plenty of other E3 memorabilia based on your favorite games from GameStop.
Your Daily Blend of Entertainment News
Staff Writer at CinemaBlend.
Your Daily Blend of Entertainment News
Thank you for signing up to CinemaBlend. You will receive a verification email shortly.
There was a problem. Please refresh the page and try again.