Life Is Strange 2 Is Available For Pre-Order, And It's Not Cheap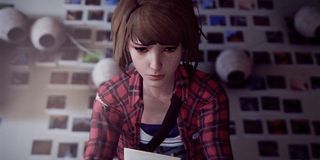 The long-awaited sequel to Life is Strange is nearly upon us, and you can even drop by your digital retailer of choice and pre-order the game right this very minute. What you might be surprised to discover, though, is that this second outing actually costs twice as much as the original game, despite the fact that it boasts the same number of chapters.
To be clear, the original Life is Strange sold for the ridiculously low asking price of $20 for the entire season, so the fact that Life is Strange 2 is going for $39.99 isn't all that shocking. Also, not to get into the whole conversation about how much a game "is worth," but we figure many folks would argue that $40 for the first game would have been a fair asking price. Still, anyone who goes in expecting to pay the same price for this sequel is going to be a bit surprised.
The pre-order for Life is Strange 2 is available at digital outlets now, including the Microsoft store for Xbox One and PC. Set to release on Sept. 26, this $40 "Complete Season" bundle includes all five chapters of the game, as well as some extra goodies. As a reminder, Life is Strange 2 is episodic, so only the first chapter is launching in September. Buying the game now means that, when the remaining four chapters become available, you can just jump straight to the download.
In LiS2, players will be able to customize their in-game backpack with patches. One of the extras included in this collection is the "Mascot Bundle," including a bunch of fun patches of, you guessed it, various mascots. Also included is the Arcadia Bay patch set, which features a theme pulled directly from the original game.
As for what the game will be about, we're still not sure at this point, which is something of a miracle in this age of rampant leaks. The original Life is Strange featured a strong cast of memorable characters, one of which just so happened to be able to reverse time in order to change the outcome of events. A prequel series, called "Before the Storm," followed, though it was developed by Deck Nine while Dontnod Entertainment worked in the background on the sequel. All we really know about the upcoming sequel is that it is set in the same universe, though, apparently, it features a new cast and location.
Also worth pointing out is that you can download a prequel right now, for free. Revealed during E3 2018, The Awesome Adventures of Captain Spirit is a one-chapter story about a young boy with an impressive imagination. According to Dontnod, the results of Captain Spirit and the choices the player makes will feed into Life is Strange 2, so you'll want to make time for that brief adventure before grabbing LiS2 this September.
Your Daily Blend of Entertainment News
Staff Writer for CinemaBlend.