Nintendo Is Suing Two Major ROM Sites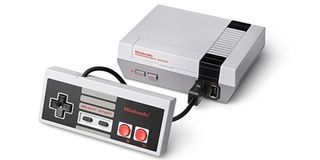 (Image credit: Nintendo)
There has been a long-running, vitriolic, history between the emulation scene and Nintendo. It's understandable given that emulation enthusiasts have constantly tried getting one-ups on Nintendo hardware once it becomes available, such as the Nintendo Switch, and working hard to get working emulators up and running even during the current generation of the hardware. This usually leads to gamers being able to download ROMs or dump ISOs of popular games that have just come out on the market. Nintendo has not taken kindly to these communities, and in recent times the company has decided to enact hostile retaliation against two major ROM sites in the form of lawsuits, which could bring the ROM community to its knees.
TorrentFreak is reporting that LoveROMS.com and LoveRETRO.co are both being hit with a lawsuit from Nintendo. Both the sites are facing millions of dollars worth of damage in potential damages, according to the report.
Nintendo filed a lawsuit against the Mathias Designs LLC, operated by Jacob Mathias from out of Arizona. The lawsuit states that Mathias' LoveROMS and LoveRETRO websites are the "most open" and the two of the most "notorious online hubs" for pirating video game ROMs. The Big 'N' notes that the online websites distribute a number of unauthorized copies of Nintendo video games without the company's permission.
So why exactly is Nintendo going after Mathias and his two outlets when there are dozens of ROM sites scattered across the web that feature Nintendo ROMs? Well, in this particular case Nintendo has identified that the two websites in question are not casual or enthusiast websites, but rather professional websites. Nintendo states that it's a "sophisticated" operation that has a lot of extensive knowledge of Nintendo's intellectual properties.
This is less like Nintendo bullying some off-brand ROM site and more like the company putting its foot down against a competitor. Nintendo is seeking $150,000 per infringing Nintendo IP featured as a ROM on the sites, and up to $2,000,000 for each trademark infringement. TorrentFreak states that in total the damages could total $100 million.
In response to the lawsuit, Mathias shut down both LoveROMS and LoveRETRO pending the outcome of the lawsuit. It's highly unlikely that Mathias will come out unscathed, especially if there were any sort of monetary systems in place to make bank on downloading the ROMs.
Most other sites out there carrying video game ROMs usually avoid Nintendo's titles, especially the SNES and NES games now that the SNES Classic Edition and NES Classic Edition have been brought back to the market. Some N64 ROMs are easy to come across but if Nintendo launches an N64 Classic Edition, expect those to dwindle down in availability as well.
The owner of LoveROMS and LoveRETRO has learned the hard way that trying to make bank on Nintendo's properties is not a smart move. More than anything this will likely scare many other ROM sites into abandoning their stash of Nintendo titles or forcing most communities to rely solely on seeding ROMs instead of offering them up for download through a web portal. One thing is for sure, you don't mess with Nintendo's intellectual property.
Your Daily Blend of Entertainment News
Staff Writer at CinemaBlend.