The Insane Amount Of Money Fortnite Makes Every Day On A Single Platform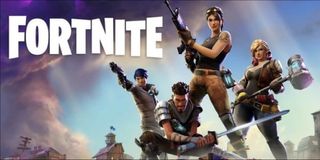 (Image credit: Epic Games)
There are two different versions of Fortnite currently up and out in the wild. There's the Save The World mode, where you team up with a handful of other players and attempt to save the world from a zombie infestation, and then there's the Battle Royale mode. The latter has been the most popular mode of the two by far, but just how popular is it and how profitable is it? Well, we finally learned just how much money Epic Games is making each and every single day on just one of the many platforms that Fortnite is currently available for, and the figure comes up to an insane amount.
GamesIndustry.biz is reporting that a new market report from Sensor Tower Store Intelligence has estimated that Fortnite on mobile devices alone makes an estimated $3 million per day. That comes to close to $100 million per month, on a single platform.
The $3 million figure was what was last reported according to revenue data from July 13th, 2018. This was a record amount of spend on Epic Games' Battle Royale title for mobile devices, beating out the previous single-day spend record of $1.9 million during the super hero-themed launch of Season 4 back on May 1st, 2018. The fourth season also ushered in a brief cameo appearance from Thanos of Avengers: Infinity War, which, obviously, helped boost both the appeal and the monetary spend from users on Fortnite. The Thanos cameo wasn't long-lasting, though, and exiting Season 4 and heading into Season 5 the super villain was removed from the game. However, this did not stop nor impede the momentum that Epic has managed to build up for Fortnite.
On average the daily spend following the startling July 13th record-setting revenue run has totaled out to around $2 million per day.
What's more is that this is limited to just iOS devices. Fortnite is not available yet for Android systems, and it already managed to make $100 million within the first 90 days of release.
GamesIndustry.biz notes that Fortnite managed to beat out the record that PUBG Corporation accomplished with the release of PlayerUnknown's Battlegrounds when it became available on mobile devices.
The latter game has been slowly dipping down in popularity while the former game continues to rise. Many see Fortnite as the future of gaming given its colorful graphics and unique approach to the competitive genre by adding in building mechanics that have really helped set it apart from its nearest competitors like Call of Duty and Battlefield.
Right now, it looks like Fortnite is just going to keep growing. And, given that it's making nearly $100 million a month from mobile devices alone, it's likely safe to assume that it's making just as much (if not more) from the home console and PC space as well. So, Epic Games is basically rolling in cash and could effectively fund about a dozen $100 million dollar projects at this point and still have cash to spare.
One can only wonder how long this mega-growth will continue for the Unreal Engine 4 Battle Royale game.
Your Daily Blend of Entertainment News
Staff Writer at CinemaBlend.