PS4 Message Allegedly Bricks Your Console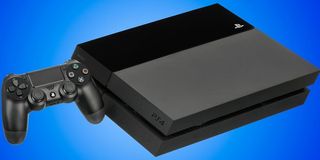 A growing number of PlayStation 4 users are claiming they have received a message through the console that is bricking their machine. A hard reset seems to be getting things back on track, but, if true, you're probably better off restricting your messaging permissions until Sony offers a patch to address the issue.
Over on the PlayStation reddit page, user Huntstark1 stated that while playing Rainbow Six: Siege, nearly everyone on his team received a message through the PlayStation 4 that bricked their console. The report claims that, while playing, a member on the opposing team used a dummy account to send the message to everyone in his squad. Only one person in that squad had their messaging set to private, and thus they were the only one that was not impacted.
The short version is that, if you receive the message, it being displayed on your PS4 will be enough to freeze the console, forcing you to do a hard reboot. It doesn't appear that anyone is having data corrupted or anything like that, but still it's not exactly the kind of thing you want to risk.
This kind of exploit has been seen to work on phones through text messaging before, so it seems plausible that the same thing can happen on devices like the PS4. The message in question displays as a box with a question mark in it. That means the console is trying to display something, but due to a hole in the code it is unable to, and thus freezes all operations.
Sadly, this kind of thing can't be fixed until it becomes a known problem, so it's hard to blame Sony for missing it. And since this issue has popped up over the weekend, the developer has not released an official statement. Assuming everything is on the up and up, it's likely a small patch would be rolled out to correct the matter. Quite a number of folks on reddit have chimed in to describe similar situations while playing games like Rocket League or Fortnite, adding a bit of weight to the legitimacy of the situation.
To be clear, the game being played has nothing to do with how the exploit is triggered. It's all based on a simple message being sent from one player to another across the PS4. It's not surprising that folks playing competitive games were the one targeted, presumably by a salty opponent.
The only fix for the time being is to prevent yourself from receiving such messages. Head up to the XMB on the PS4, go into Settings, then Account Management. From there, head to Privacy Settings, where you'll be prompted to input your password. Next, head to Personal Info, followed by Messaging. If you trust all of your friends, feel free to set the privacy setting to Friends, so only they can message you. If your list is full of randos, you might want to consider setting it to "No One" until Sony announces a fix.
Staff Writer for CinemaBlend.
Your Daily Blend of Entertainment News
Thank you for signing up to CinemaBlend. You will receive a verification email shortly.
There was a problem. Please refresh the page and try again.