Every Game Coming To The PlayStation Classic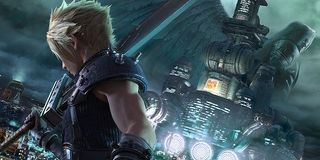 The PlayStation Classic is set to launch in early December, boasting 20 classic games pre-loaded on the miniature console. And thanks to a recent update, we now know exactly which games will be included. There are a few noticeable omissions but, for the most part, the console looks to be a solid library of platform-defining games.
Over on the PlayStation Blog, Sony has revealed the 20 games that will come pre-loaded on the PlayStation Classic when it launches on Dec. 3. The console will include two controllers, with the whole package available for $99.99. If you're trying to decide whether or not grabbing one of the consoles will be worth your hard-earned dollars, here's a rundown of what is included.
With 20 games on the console, there was no way to make sure everyone was going to be totally happy with the lineup, but this certainly seems like a solid collection of beloved games from a variety of genres. The big standout for many will be Final Fantasy VII, giving everyone a chance to replay the classic RPG in its original format. There's a remake in development, but there's no telling how long it'll be before Square Enix is actually ready to roll something out. Considering how long it has taken the developer to launch Kingdom Hearts III, my guess is that Cloud and his pals won't be making a return anytime soon.
The original Grand Theft Auto will be a fun history lesson for modern series fans, giving folks a chance to see where the studio behind Red Dead Redemption 2 cut its teeth. And the original Metal Gear Solid is obviously a big get, and kind of surprising considering Konami's recent issues with the series and its creator, Hideo Kojima.
From RPGs and adventure games to a couple of puzzlers, fighting games, some driving games and more, this is actually a pretty great compilation with some solid variety. Heck, they even included Intelligent Qube, a game I used to love playing about 20 years ago but can't seem to track down.
But, again, Sony only included 20 games total on the miniature console, so there are some surprising gaps in the collection. For starters, there's no representation from the console's mascot, Crash Bandicoot, and Tomb Raider is nowhere to be found. Ape Escape is also a no-show, and Bushido Blade would have likely made a lot of fans do a backflip had it made the cut.
Symphony of the Night is also missing but, similar to Crash Bandicoot, that probably has a lot to do with the fact that an updated version of the game was recently made available.
For me, the biggest sad trombone comes from a lack of The Legend of Dragoon. Not cool, Sony. Not cool.
Your Daily Blend of Entertainment News
Staff Writer for CinemaBlend.