Bethesda Is Taking Heat Over Fallout 76 Return Policy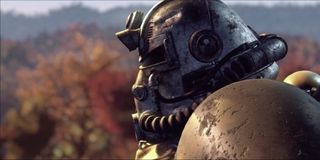 (Image credit: Bethesda)
Launching a new AAA game is no easy task. There are expectations and quality assurance measures to meet, as well as playability and functionality standards that gamers expect from the title. Well, a lot of gamers don't feel as if Bethesda met those standards with the release of Fallout 76, and some gamers who have been attempting to get refunds for the game aren't being allowed to do so, which has resulted in Bethesda taking a lot of heat over its opaque return policy.
Eurogamer is reporting that the accumulation of issues that gamers have encountered with Fallout 76 have led to them requesting refunds for the game. It started with the B.E.T.A., where the Bethesda Launcher would haphazardly delete the game's beta files right from the hard drive of the user's system, and force them to have to re-download everything. This wasn't just a simple handful of gigabytes worth of data either, we're talking a massive 50GB worth of data. Obviously this is not the sort of bandwidth a lot of gamers can afford to give up when they're on data plans from broadband companies that have data caps.
Bethesda, nevertheless, apologized and issued a fix for the problem, and continued on with pushing Fallout 76 out onto the market for the Xbox One, PS4 and PC. The game's launch, however, has not gone down well at all, resulting in plenty of gamers becoming incensed with all of the game-breaking bugs they've encountered, from enemy NPCs floating under the floor and hovering through walls like some sort of digital apparitions, to other players becoming immortal due to a bug and not taking any damage while engaged in battle against other NPCs or players. Obviously, the immortality bit really ruins the whole PvP concept, and doubly so given that you didn't even have to use third-party hacking tools to gain the gift of invulnerability.
Gamers who attempted to refund the game were denied this request, however.
As noted by Eurogamer, multiple attempts to request refunds have resulted in these requests not being fulfilled. Some of the Fallout 76 patrons noted that they did receive an e-mail from Bethesda initially saying that the refund was being processed, but then later were sent an e-mail stating that the refund was denied due to the refund policy Bethesda has for digitally distributed titles, something that would have been mandatory had the game been available on Steam.
According to Bethesda's refund policy, you can return unopened physical products you've purchased from the Bethesda Store, but you cannot return opened CD or DVD game cases, nor can you get a refund for digitally downloaded titles, which includes Fallout 76.
A law firm attempted to get involved by stating that they were investigating the possibility of a class action lawsuit over Bethesda's refusal to offer refunds, but that investigation is still apparently in its early phases.
Polygon, however, is reporting that following the news about the lawsuit investigation, Bethesda did issue statements to the community about patching Fallout 76 and addressing some of the game-breaking bugs. The company acknowledged that it would be working on better communicating with the community, and that two major patches are inbound to fix the more pressing issues.
The first patch is scheduled to go live on December 4th and increase the stash limit from 400 to 600, as well fix the loot tables, a respawn issue and a power armor bug. The second patch is due to drop on December 11th and will continue to fix additional bugs while also adding features like push-to-talk voice chat for PC gamers. Bethesda will also be improving the CAMP system, adding bulldozer options for clearing out debris, and allowing gamers to respec after hitting level 50, all in hopes of quelling some of the rage aimed at Fallout 76.
Your Daily Blend of Entertainment News
Staff Writer at CinemaBlend.