Rocksteady Kills The Latest Superman Game Rumor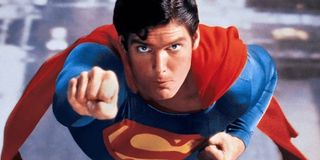 Rocksteady Games is too busy working on a new game to make it to The Game Awards this week but in the meantime, the studio wants to make it clear that said game is most definitely not Superman.
The above tweet comes from director and Rocksteady co-founder Sefton Hill, who decided to take to social media recently to give folks a brief update on what's going on at the studio. Since The Game Awards have become just as much about recognizing the previous year's efforts as it is about revealing upcoming new games and DLC, Hill wanted to make it clear that his study will not be in attendance and that folks should stop expecting a big reveal from Rocksteady at the event. More importantly, he wanted to clear the air about what the team has (or, more to the point, does not have) cooking.
I'm having trouble tracking down the earliest occurrence of the Rocksteady Superman rumor, but I know it's been going on for a number of years now. It tends to die down for a good long while and then pop up again and, since it looks like Rocksteady isn't too far off from revealing its next game, of course the Superman rumors have started circulating all over again.
I can't count how many times a studio has claimed it isn't doing a thing only to have that thing get announced, so there's no telling if Hill is shooting straight with his recent tweet. I try to give these folks the benefit of the doubt, though, so since he's being so direct, it seems only fair to write this one in stone: No Superman game from Rocksteady.
In case you've somehow forgotten, Rocksteady is responsible for the fantastic Batman: Arkham series. And since it was able to make magic happen multiple times over for the Caped Crusader (even the VR Arkham game was pretty fantastic), folks started talking about how great it would be if the studio tackled Superman next, a property that has had a notoriously bad run in video game form. There may have even been an official discussion about that possibility at some point but, up until now, it's only ever been a rumor. Now we have Hill putting the matter to rest so, while we still have no idea what the team is working on, we shouldn't expect to see DC's Boy Scout fly out of Rocksteady Games anytime soon.
And honestly, I'm totally cool with that. They did fantastic work with a known entity in the Arkham series, so now what I really want to see out of the studio is an original IP. They've been making games about Batman for the past decade, so hopefully they're working on something they can really put their passion into. And since its last major game launched way back in 2015, it's feeling more and more likely that an announcement is on the near horizon.
Staff Writer for CinemaBlend.
Your Daily Blend of Entertainment News
Thank you for signing up to CinemaBlend. You will receive a verification email shortly.
There was a problem. Please refresh the page and try again.